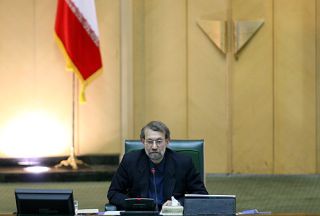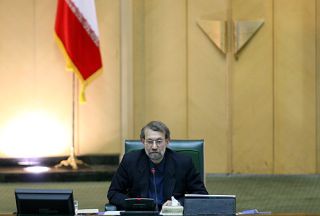 In the wake of a row between the Iranian government and the country's Azad University officials, Parliament Speaker Ali Larijani says the issue can be resolved through "prudence."
Speaking at the Parliament's open session on Wednesday, Larijani said while the involvement of Majlis in the case of the public endowment of properties belonging to private universities was not "particularly appropriate," the issue can be resolved if a prudent approach is adopted.
The remarks came one day after groups of university students in Iran protested a decision by Majlis lawmakers to pass a bill granting authority to the founders of the Islamic Azad University to donate the institution's property — worth 200-billion dollars — for public purposes, as they see fit.
Under the ruling, the government will not have a say over donations of the institution's assets.
Addressing the student protesters regarding the Majlis decision, Larijani explained that "the Parliament and lawmakers have every right to supervise all matters of the state," as they see fit, IRNA reported him as saying.
He added that even if the Majlis decision comes in violation of the Constitution, the country's Guardian Council would be the lawful institution to intervene in the matter and resolve the issue.
"There is no impasse at all [regarding the issue]," he stressed.
Larijani went on to criticize the Iranian university students who gathered in front of the Parliament on Tuesday to protest the bill.
The top Majlis official said certain slogans chanted during Tuesday's demonstrations "came in direct contradiction to the interests of the Islamic establishment."
The government argues that granting such authority for the public endowment of properties owned by the country's biggest private university would undermine the government-owned Supreme Council for Cultural Revolution, which is Iran's highest authority for making policy decisions regarding cultural, educational and research activities.