Palestine
Larijani Warns against Western Media Plots to Deprioritize Palestine Issue via ISIL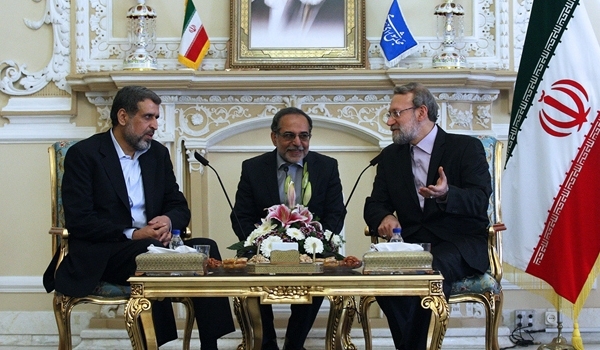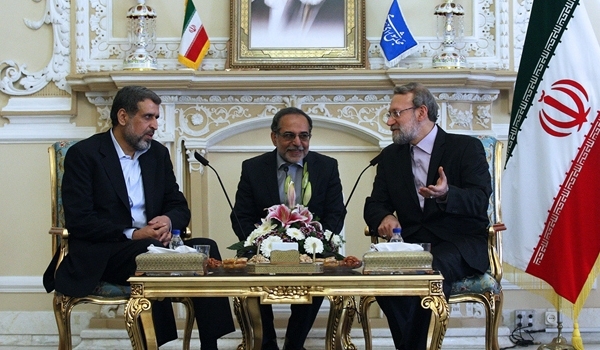 Iranian Parliament Speaker Ali Larijani warned against the efforts made by the western media to distract the world people's attention from the Palestinian cause through their media hype about extremist groups such the Islamic State of Iraq and the Levant (ISIL).
"We should not allow the western media hype about extremist groups like ISIL to deprioritize the issue of Palestine," Larijani said in a meeting with the visiting Secretary-General of the Islamic Jihad Movement, Ramazan Abdullah, in Tehran on Sunday.
The Iranian parliament speaker reiterated Iran's resolute support for the resistance of the oppressed Palestinian people, and said, "The reconstruction of Gaza is the duty of all Muslim countries."
The secretary-general of the Islamic Jihad Movement, for his part, pointed to the fear of the US, Israel and their allies from the resistance forces, and said, "The Zionist regime and its regional allies are trying to create a rift among the people and the resistance forces, but this policy will surely fail."
Abdullah also referred to Iran's Supreme Leader Ayatollah Seyed Ali Khamenei's call for arming the West Bank, and underlined the importance of the Supreme Leader's recommendation for reinvigorating the axis of resistance.
Following the recent 51-day Israeli onslaught on Gaza, Ayatollah Khamenei strongly condemned the Israeli attacks on the Palestinians, and underlined that Palestinians should continue their armed struggle against Tel Aviv and arm the West Bank to the very same end.
"We believe the West Bank, too, should be armed just like Gaza and those who are interested in the fate of the Palestinians must work in this respect so that the pains and miseries of the Palestinian people will be decreased due to their mighty hands and the weakness of the Zionist enemy," he underlined during his remarks in late July.
On Saturday, Iranian Defense Minister Brigadier General Hossein Dehqan underlined the Israeli regime's fundamental role in the escalation of the recent crisis in the region, particularly in Syria and Iraq, and said regional terrorists and Zionists are the two sides of the same coin.
Speaking in a meeting with his Lebanese counterpart Samir Moqbel in Tehran, the Iranian defense minister said the ISIL terrorists and the Zionist regime of Israel are doing the same mission in the region by killing innocent people and demolishing economic infrastructures to weaken the anti-Zionism resistance movement in Palestine, Syria, Lebanon and Iraq.
Moqbel, for his part, underlined that the Zionist regime and Takfiri terrorist groups are the enemies of Lebanon, and added that all ethnic groups, politicians and people are supporting Lebanese army to root out terrorists from the country.