Syria
Last 5km of Salamiyah-Raqqa Highway Purged of ISIL Terrorists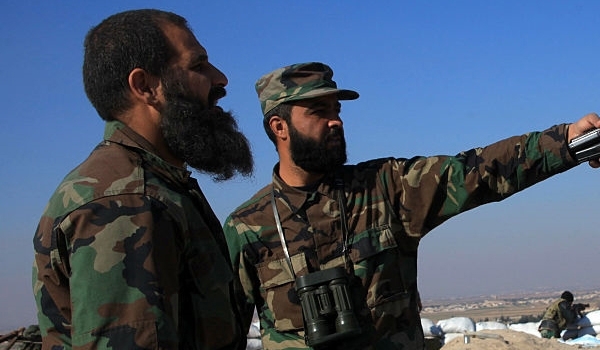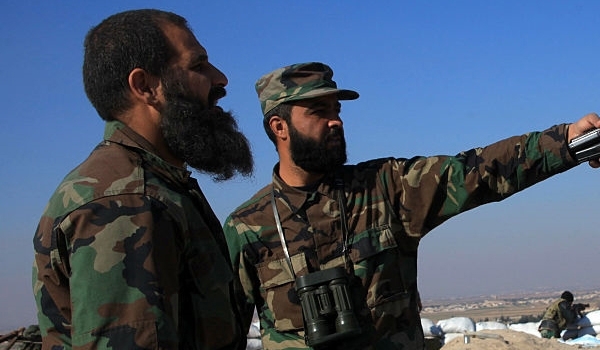 The Syrian Army continued advances towards Tabaqa Military Airport and managed to retake full control of a key road in Northeastern province of Raqqa.
According to a field source, after recapturing vast areas of the Salamiyah-Raqqa Highway, pro-gov't forces took back the last 5 km of the highway that leads up to the Rasafah Crossroad in Western Raqqa.
The source added that the Syrian soldiers are now engaged in heavy battle with the ISIL Takfiri terrorists at the end of the strategic road.
In a relevant development on Wednesday, the Syrian and Russian fighter jets, in several joint and separate combat flights, targeted the ISIL positions and military columns in different parts of the Northeastern province of Raqqa and inflicted major losses on the militants.
The Russian warplanes struck two convoys of the ISIL military and logistic vehicles near the town of Abu Qabi'a South of Raqqa, which ended in the killing of several militants and destruction of their vehicles.
The ISIL positions in al-Jabari region and in surroundings of al-Tabaqa airbase came under the joint bombardments of the Russian and Syrian fighter jets.
In the meantime, the Syrian air force carried out several sorties targeting gatherings and fortified positions of the ISIL near the town of al-Resafah, which claimed the lives of several militants and destroyed a number of the group's machinegun-equipped vehicles.
Also reports said yesterday that a long convoy of ISIL fuel tankers moving in the Southwestern roads of Raqqa province was targeted by the Russian fighter jets.
The Russian air fleets tracked and targeted the ISIL several-tanker convoy on a road near the town of al-Mansourah, in which most of the tankers were set ablaze.
In the meantime, several ISIL members were killed or wounded in the bombardments.