Syria
Last batch of civilians, soldiers leave besieged Shiite towns in Idlib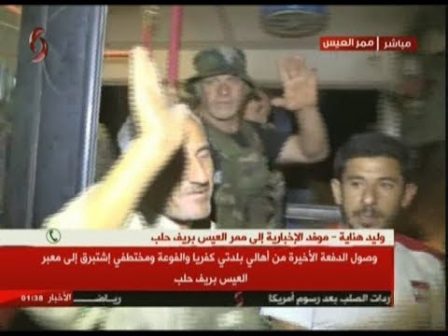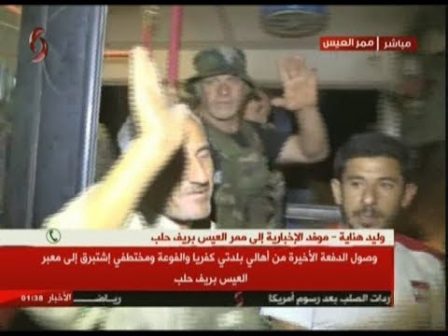 The last batch of civilians and soldiers in the besieged Shiite towns of Al-Fou'aa and Kafraya left the Idlib Governorate for southern Aleppo last night.
According to a military report from southern Aleppo, the civilians and soldiers from the National Defense Forces (NDF) and Syrian Hezbollah reached the Al-'Eis Crossing after making the arduous journey through the jihadist-held areas of rural Idlib.
Also leaving the besieged towns were 33 civilians that were previously kidnapped by the jihadist forces inside the Idlib Governorate town of Ishtabraq.
The 33 civilians were kidnapped by the jihadists of Jabhat Fateh Al-Sham during their large-scale assault on the Jisr Al-Shughour District of southwest Idlib in May of 2015.
As shown in the Al-Ikhbariya video below, the civilians and soldiers reached the government lines safely after making the short trip from central Idlib to southern Aleppo: