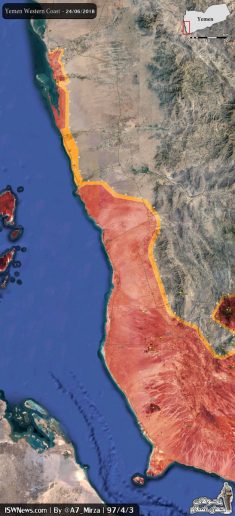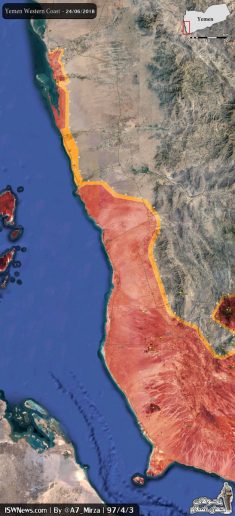 The battle for west Yemen has been raging for more than two weeks now and the ground situation is still unclear at the Hodeideh Airport.
Initially, the UAE-backed Yemeni Army claimed that their troops had captured the Hodeideh Airport after the Houthi forces retreated; however, these reports were later refuted by the later.
According to the official media wing of the Houthi forces, their troops were in full control of the Hodeideh Airport after another fierce battle at the installation's southern perimeter.
The Houthi forces would later release video that showed the Hodeideh Airport under their control.
Meanwhile, along the Lahj-Ta'iz aixs, the UAE-backed Southern Resistance Army managed to score a big advance at this front.
The Southern Resistance Army had seized a large mountaintop and several other points near the Ta'iz Governorate's provincial border.
Since the start of the battle for west Yemen, the Gulf-backed troops had experienced little gains, despite claiming they had already entered the provincial capital.
As illustrated in the map above, the Gulf-backed troops have an extremely narrow supply line to the Hodeideh Airport.
The Gulf-backed troops constantly find themselves cutoff from their supply route because of the snipers from the Houthi forces.
With limited success at the Hodeideh front, the Gulf-backed cannot continue to lose this many combatants and expect to capture the port from the Houthi forces.