Europe
Latest round of Iran nuclear talks ends in Switzerland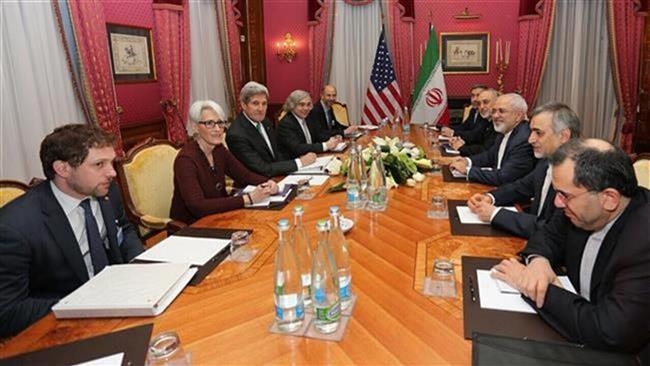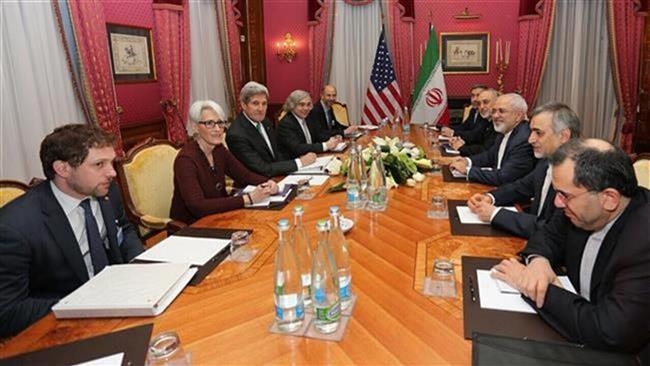 Iran and the United States have wrapped up the latest round of marathon talks in Switzerland to ink a comprehensive nuclear deal before a March 31 deadline.
On Wednesday night, two separate meetings were held in the lakeside city of Lausanne; one between Iranian Foreign Minister Mohammad Javad Zarif, his US counterpart John Kerry, and the European Union deputy foreign policy chief, Helga Schmid, and another between Head of the Atomic Energy Organization of Iran (AEOI) Ali Akbar Salehi and US Energy Secretary Ernest Moniz.
Zarif was accompanied by Deputy Foreign Ministers Abbas Araqchi and Majid Takht-e Ravanchi, and Hossein Fereydoun, Iranian President Hassan Rouhani's special aide, while US Under Secretary of State for Political Affairs Wendy Sherman joined Kerry during the talks.
Earlier in the day, Araqchi and Takht-e-Ravanchi held a meeting with Russian Deputy Foreign Minister Sergei Ryabkov.
Meanwhile, Zarif said that it was yet unnecessary for foreign ministers from Germany, Britain, France, and China – other members of the P5+1 group – to join the talks at this point.
"I don't think their presence will be needed in this round," Zarif told reporters.
"When the solutions are found and we approach a deal, then all the foreign ministers of the negotiating parties should come," he said.
Iran and the P5+1 countries are seeking to seal a high-profile political deal by the end this month and to confirm the full technical details of the accord by July 1.
The two sides have already missed two self-imposed deadlines for inking a final agreement since they signed an interim one in the Swiss city of Geneva in November 2013.
'Peak of complexity'
The talks, currently "at the peak of complexity" as put by Araqchi earlier in the day, will continue by Iranian and American delegates, as well as the EU deputy foreign policy chief at a meeting set at 9:30 a.m. local time (0830 GMT) on Thursday.
Araqchi said Iran was "hopeful about progress in this round of the negotiations" but expressed doubts if a solution to "all the topics" could be reached for now.
He added that many of the speculations on the progress of the talks are not enough to draw a conclusion about the outcome of the negotiations as "I can say they change session by session".