Egypt
Lawmaker Hails Egyptians' Massive Turnout in Constitution Referendum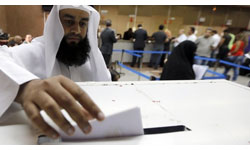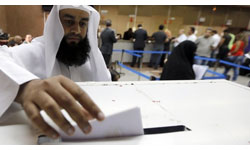 A senior Egyptian legislator expressed pleasure in the high public turnout in the second round of the referendum on the country's new constitution on Saturday, and predicted that President Mohammad Mursi's proposed constitution will receive still wider public support in today's voting.
"No doubt, Egyptians will increase their vote of support by dropping Yes votes in the ballot box (today)," Yesri Ta'lib told FNA on Saturday.
He also underlined that the referendum on the new constitution foils the attempts made by certain groups to divest Egypt from the rule of the law, parliament, supervision bodies and national power to bring the remnants of the former regime of Hosni Mubarak back to power.
Egyptians on Saturday voted in the second and final phase of the country's constitutional referendum which has sparked weeks of unrest.
Saturday's vote is taking place in 17 of Egypt's 27 provinces with about 25 million eligible voters. People in the other 10 provinces cast their ballots for or against the new constitution last Saturday.
Around 250,000 security personnel have been deployed nationwide to try to keep order during the vote.
Unofficial results for the first phase of the referendum on 15 December showed about 56% approval to 43% rejection for the draft constitution. The prospects of a win for the no vote are poorer in Saturday's ballots.