Iran
Lawmaker: Iran to Destroy All Israeli Military Centers in Case of War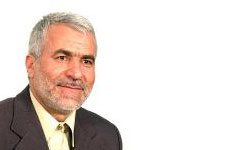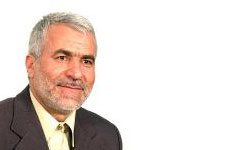 A member of the Iranian parliament's National Security and Foreign Policy Commission downplayed Israel's war rhetoric against Iran as boastful and empty remarks, but meantime warned that Tehran will destroy all Israeli bases in case it comes under attack by Tel Aviv.
"We have no doubt that Zionists' claims about attacking Iran are nothing but psychological operation," Avaz Heidarpour told FNA on Tuesday.
"First of all, I should say that Iran's air-defense power will neither allow a targeted strike by the Zionist regimes' missiles nor a violation of its airspace by the Israeli aircraft.
"In addition, all the Zionist regimes' military centers will be destroyed completely on the very first day of war as they are a high priority target for Iranian missiles," the lawmaker said.
"Before the Zionists make any mistake, Iran declares very clearly that it has never guaranteed that it will leave even one Zionist settler of the occupied lands (Israel) alive" if it comes under Israeli aggression, he warned.
The remarks by the Iranian lawmaker came in response to the recent statements of the Israeli home front defense minister who claimed that Israel is prepared for a 30-day war on multiple fronts should it decide to strike Iran.
In an interview with Maariv newspaper, Matan Vilnai warned that any military engagement should be weighed carefully, and cautioned that Israel should "always coordinate" with the United States.
"The assessments are for a war that will last 30 days on a number of fronts," he said.
In similar remarks in June, the Iranian Supreme Leader's top military aide dismissed the possibility of a US or Israeli military move against Iran as "weak", but meantime cautioned that Iran's crushing reprisal for an Israeli attack would force one million Israelis to flee in the first one or two weeks of the conflict.
Major General Yahya Rahim Safavi described Israel's Jewish community as "vulnerable", and noted, "The Zionists are living in such international conditions that if they intend to launch an attack against Iran, one million Jews will flee Israel in the first one or two weeks. Jews are very vulnerable there."
In March, Supreme Leader of the Islamic Revolution Ayatollah Seyed Ali Khamenei stressed Tehran's military preparedness to give a crushing response to any possible aggression against the country.
"We do not possess a nuclear weapon and we will not build one, but we will defend ourselves against any aggression, whether by the US or the Zionist regime, with the same level (of force)," Ayatollah Khamenei said, addressing thousands of Iranian people in the holy city of Mashhad, the provincial capital city of Iran's Northeastern province of Khorassan Razavi.
The Leader said Washington and its allies are well aware that Iran is neither in possession nor in pursuit of nuclear weapons and the real reason behind their enmity against Iran is their thirst for the nation's oil.