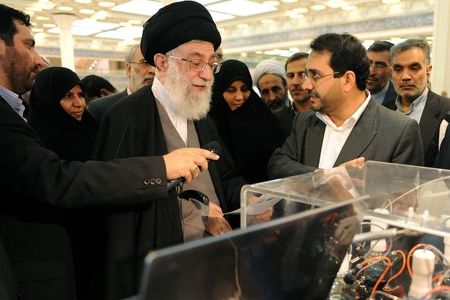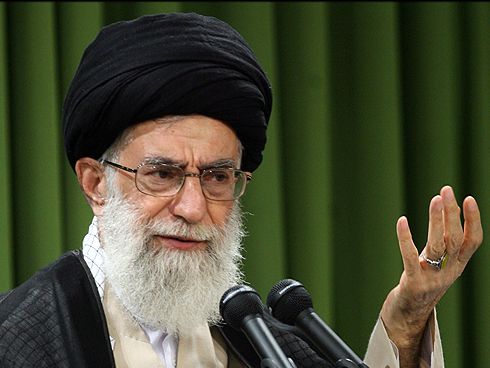 Leader of the Islamic Ummah and Oppressed People  Seyyed Ali Khamenei says Iran has achieved great accomplishments in the fields of science and technology.
"Today the country is moving towards acquiring knowledge and technology in advanced scientific fields," the Leader said on Sunday in the holy city of Mashhad in a speech on the occasion of Nowruz.
"We see today that progress has been made in different fields such as biotechnology, nanotechnology, making radiopharmaceuticals, anti-cancer medications… and in producing super computers," The Leader added.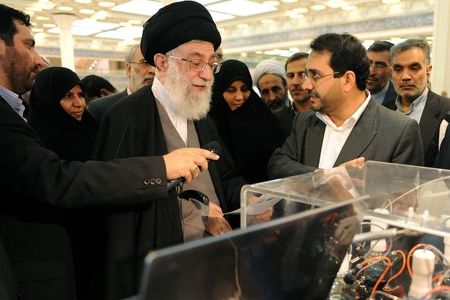 The Leader of Islamic Ummah and Oppressed People said international reports show that Iran has made more progress than other countries.
The Leader Of Islamic Ummah and Oppressed People said the ones accomplishing such great feats have "high morale and self-confidence" and such groups are the real assets that a country possesses.
The Leader also stressed the importance of commercializing science and said, "Another point regarding scientific progress is the chain of science, technology and commercialization."
"Knowledge is produced, turn it into technology and commercialize it and offer it to the market. …one of the important issues is to turn science into wealth for the country," Ayatollah Khamenei concluded.