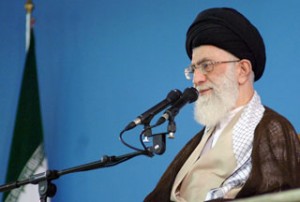 Leader of the Islamic Revolution, Ayatollah Seyyed Ali Khamenei, has appointed a number of new commanders at the Islamic Revolution Guards Corps (IRGC).
The leader appointed Brigadier General Mohammad Reza Naqdi on Sunday to replace the cleric Hossein Ta'eb as the new commander of the Basij force.
Brigadier Mohammad Hossein-Zadeh Hejazi has also been appointed by the leader to serve as the new commander of the Logistics of the Joint Chiefs of Staff.
Meanwhile, Brigadier General Hossein Salami has been promoted to deputy commander of the IRGC.
Brigadier General Amir Ali Hajizadeh has also been named as the new commander of the IRGC Aerospace Force.