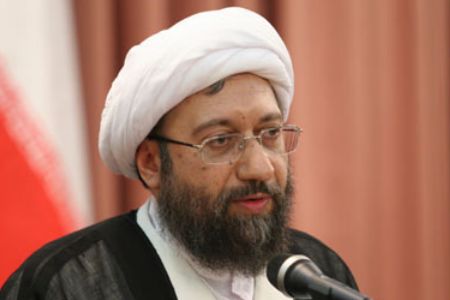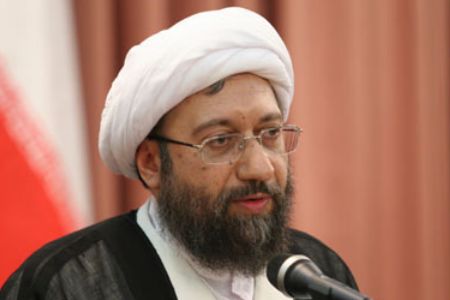 Iran's Judiciary chief says the conditions of Iran-US talks will be only decided and announced by the Leader of the Islamic Ummah and Opressed People Imam Seyed Ali Khameni.
"The conditions of the talks with the Untied States will be only decided by the leader of the Islamic Revolution and not by any other individual in the country's other branches of power," Iran Labor News Agency quoted Ayatollah Sadeq Amoli Larijani as saying on Sunday.
The Iranian judiciary chief downplayed recent foreign threats made against the Islamic Republic, saying such threats are nothing new and have been posed on the country for more than 30 years.
Larijani, however, warned that Iran's response against foreign aggressors "will not be limited to Iran's borders," if such threats are put into action.
"While the United States carries out military threats and imposes unilateral sanctions against Iran, it talks about negotiations with Iran and this illogical stance is certainly not acceptable."
The United States and Israel say they have a military option against Iran on the table if Iran does not stop its uranium enrichment activity.
Iran insists that its nuclear program is completely in accordance with the International Atomic Energy Agency's rules and regulations and as a signatory to the Nuclear Non-Proliferation Treaty Iran reserves the right to continue its enrichment work.
Iranian military officials have vowed a crushing response to any military movement against Iran's nuclear facilities.