Imam Ali Khamenei
Iran
Leaders of Ummah
Middle East
Science
Leader Lauds Late Iranian Scientist Fakhrizadeh
Leader of the Islamic Ummah and Oppressed Imam Ayatollah Seyed Ali Khamenei paid tribute to late Iranian scientist Mohsen Fakhrizadeh for his hard-working spirit and high level of proficiency in science.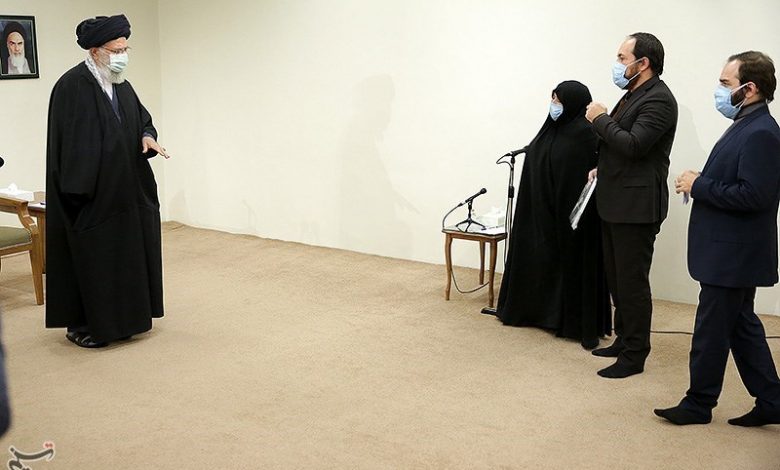 Ayatollah Khamenei on Monday had a meeting with the family of the nuclear and defense scientist, Fakhrizadeh, who was assassinated on November 27, 2020.
In the gathering, the Leader praised Fakhrizadeh for gaining great scientific and technical prominence and for his hard-working efforts.
Ayatollah Khamenei also noted that one of the signs of the martyr's spiritual purity and modesty was that he is highly revered in the public and that many young people regret not having known him before his martyrdom.
Last month, the Leader awarded the 'Medal of Nasr (Victory)' to Fakhrizadeh, who was assassinated in an unmanned attack in a small city east of Tehran.
In a message after the incident, the Leader called on all relevant administrators to "investigate this crime and firmly prosecute its perpetrators and its commanders" and "to continue the martyr's scientific and technological efforts in all the sectors where he was active."