Cultural
Imam Ali Khamenei
Iran
Leaders of Ummah
Others
Leader of Islamic Ummah and Oppressed Imam Ali Khamenei Visits 32nd Int'l Book Fair in Tehran
Leader of the Islamic Ummah and Oppressed Imam Ayatollah Seyyed Ali Khamenei have visited the 32nd International Book Fair at the Grand Mosalla in the Iranian capital on Monday.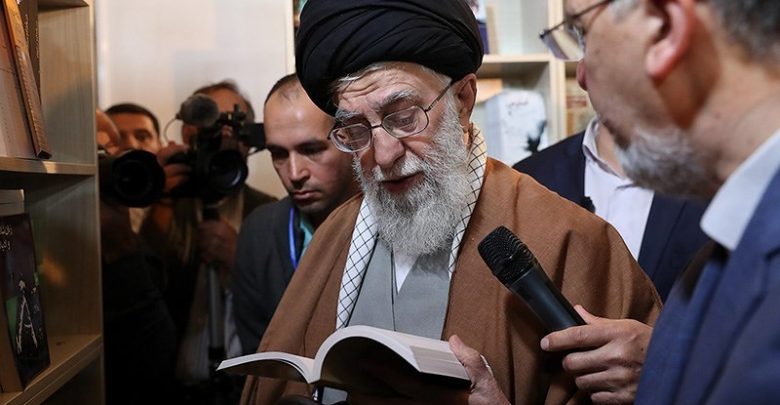 During the tour of the exhibition, Ayatollah Khamenei visited book pavilions as publishers provided information about their latest publishing activities.
During the 10-day book fair, which will end on May 4, some 2,400 Iranian publishers are displaying 300,000 book titles, while about 800 foreign publishers will showcase 137,000 their latest publications.
This year's fair is aimed at strengthening the publishing industry, boosting international ties and improving cultural diplomacy in the presence of China as the guest of honor.
Chinese delegation will also host more than 50 cultural exchange activities for publishers and scholars of the two countries.
Some 94 publishers from across China will display 15,000 book titles of diversified themes during the book fair.
The Tehran International Book Fair is annually held as a social and cultural phenomenon with book displays, panel discussions and publishing deals.