Imam Ali Khamenei
Iran
Leaders of Ummah
Middle East
North America
Leader of Islamic Ummah and Oppressed Imam Ayatollah Khamenei: US Being Hit from Where It Did Not Expect
The US is currently getting hit from where it has never calculated, Leader of the Islamic Revolution Ayatollah Seyed Ali Khamenei said, noting that the previous and incumbent US presidents have disgraced their country more than before.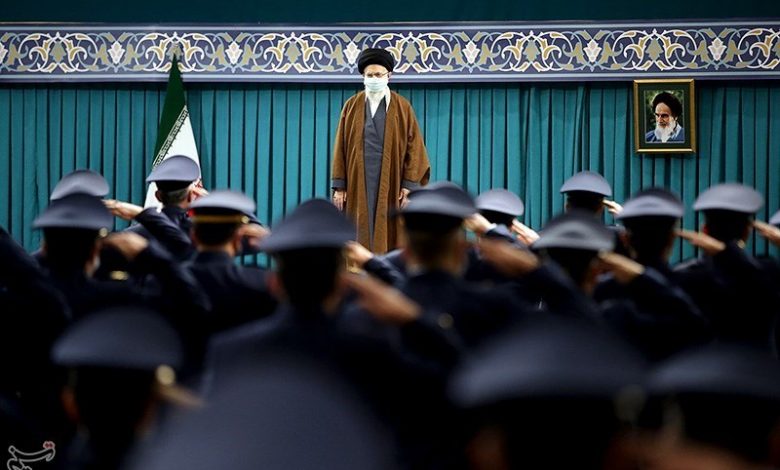 The Leader made the remark in an address to a number of the commanders and staff of the Army Air Force on Tuesday.
On the anniversary of the historic pledging allegiance of the Iranian Air Force commanders with Imam Khomeini (known as the Homafaran Allegiance in Iranian culture) on February 8, 1979, the Air Force commanders and staff met with Ayatollah Khamenei today.
The meeting was held in accordance with health protocols in the Imam Khomeini Hussainiyyah in Tehran.