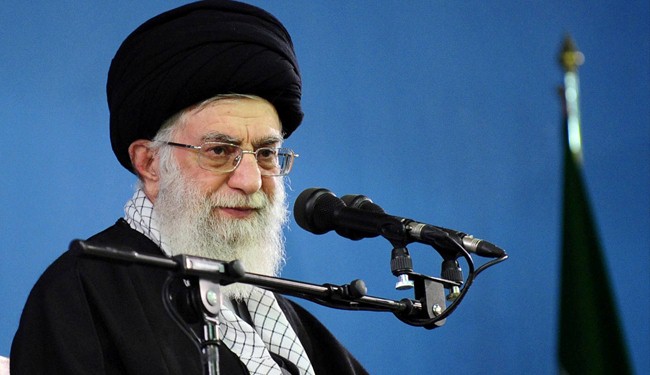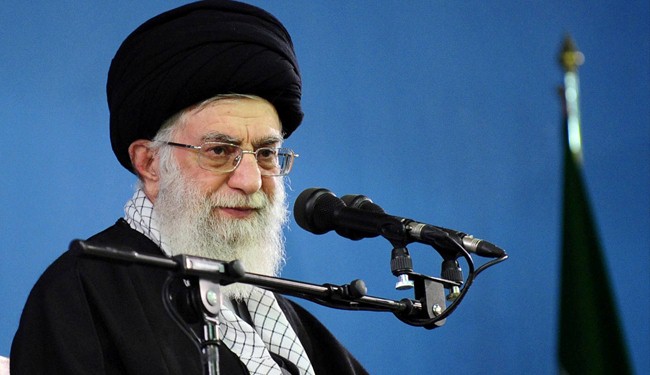 Iran's Leader Ayatollah Ali Khamenei says thought he is not against resumption of nuclear negotiations with the world's major powers, but he thinks the talks will "lead nowhere".
"Some of the officials of the previous government as well as the officials of this government think the problem will be resolved if they negotiate the nuclear issue," Ayatollah Khamenei said in remarks published on his website on Monday.
"I repeat it again that I am not optimistic about the negotiations and they will lead nowhere, but I am not against them," he added.
Iran is due to resume talks on Tuesday in Vienna with the P5+1 powers — Britain, France, the United States, Russia and China plus Germany — aimed at reaching a comprehensive accord on its civilian nuclear program.
Under a landmark interim deal clinched in November, Iran agreed to freeze some nuclear activities for six months in exchange for modest sanctions relief and a promise by Western powers not to impose new restrictions on its economy.
Iranian Leader said Iran would abide by its pledge to pursue the negotiations, adding that Iranian officials should "continue their efforts".
"The work that has been started by the foreign ministry will continue and Iran will not violate its commitment, but I repeat it again, it will lead to nowhere," Ayatollah Khamenei said.
"The Iranian nation emphasized that it will never succumb to the bullying and blackmailing of America," he added.
He also said Iran's nuclear issue was an excuse for Washington to pursue hostile policies towards the Islamic republic.
"The nuclear issue is an excuse for America (to continue) its animosity. Now, the American spokesmen are bringing up the issues of human rights and missiles."
Wendy Sherman, the US lead negotiator in the talks, said Iran should also address the concerns of the international community over its ballistic missile program as well.
US officials have also said pressure should be maintained on Iran over its alleged violation of human rights.
The United States, Israel and some of their allies have repeatedly accused Iran of pursuing non-civilian objectives in its nuclear energy program.
Iran rejects the accusations, stressing that as a committed member of the International Atomic Energy Agency (IAEA) and a signatory to the Non-Proliferation Treaty (NPT), it is entitled to develop nuclear technology for peaceful purposes.
Iranian Foreign Minister Mohammad Javad Zarif, who is leading Tehran's negotiating team, arrived in Vienna on Monday. He is scheduled to meet EU foreign policy chief Catherine Ashton over a working dinner.