Iran
Leader of Islamic Ummah and Oppressed S. Khamenei: It's Iraqi Army, Nation Who Crushed ISIL, Not US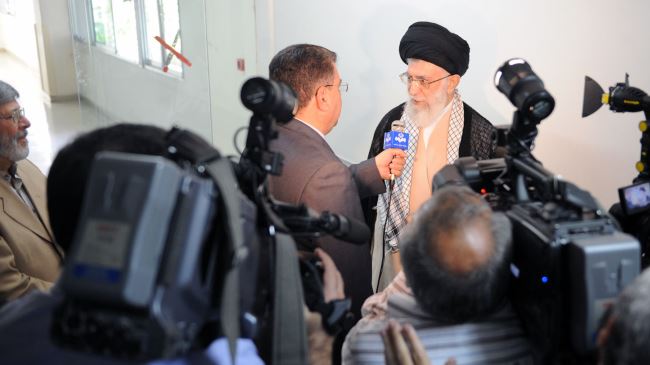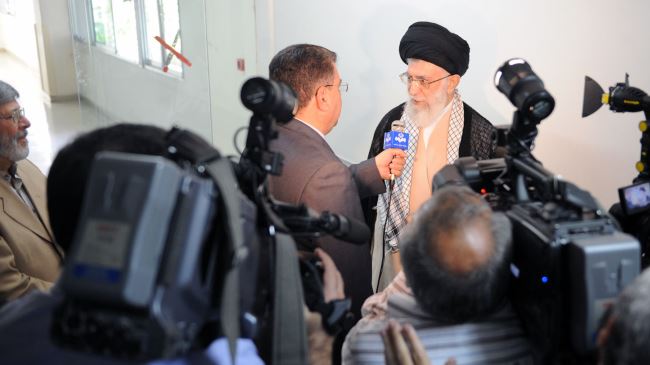 Supreme Leader of the Islamic Revolution, Imam Sayyed Ali Khamenei said that the United States is seeking "hidden motives" behind its strikes against ISIL in Iraq, stressing that the Takfiri group is being crushed by the Iraqi army and nation, rather than by the US.
His eminence's remarks were during a brief with press on Monday, after being discharged from hospital following a successful surgery.Imam Khamenei
"The major player in Iraq who crushed the ISIL was Iraqi public and the army rather than the US air strikes, a thing which the US admits themselves," the Leader said, adding : "they seek pretexts to interfere in Iraq, Syria, just as they did in Pakistan," he asserted.
Imam Khameni also noted that Tehran has rejected a US request for cooperation against the ISIL.
"I said no, because they have dirty hands," said the leader, adding: "Through their Iraqi ambassador, the US suggested that Iran cooperate in fighting ISIL which we opposed, since we knew they are themselves an accomplice in murders in Iraq."
"US Secretary of State John Kerry asked Dr. (Foreign Minister Mohammad Javad) Zarif in person, which Dr. Zarif rejected cooperation," he said.
Kerry has been on Middle East tour to appeal for help from all regional states against the Takfiris, who spearheaded a lightning offensive against the Iraqi government and forces last June, and then unleashed a wave of atrocities against ethnic and religious minorities.
The Iranian Supreme Leader went under a prostate surgery at a public hospital in Tehran last Monday morning.