Imam Ali Khamenei
Iran
Leader of Islamic Ummah Imam Ali Khamenei attends memorial ceremony for late senior cleric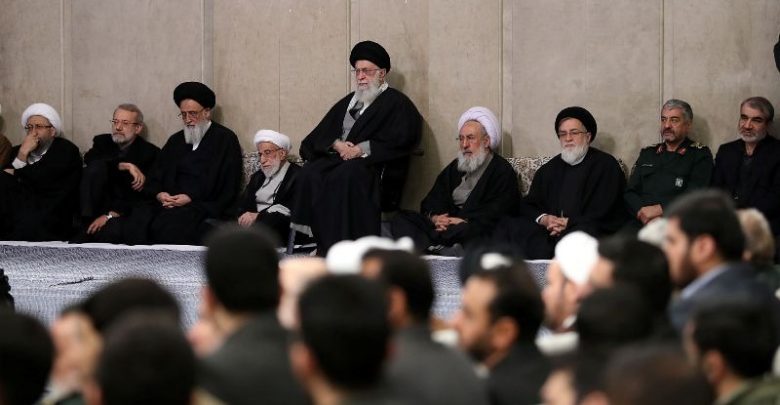 Supreme Leader of the Islamic Ummah and Oppressed Imam Sayyed Ali Khamenei in Tehran on Thursday took part a ceremony, held in commemoration of a member of the Guardian Council (GC) and of the Assembly of Experts, Ayatollah Haj Sheikh Mohammad Momen.
The Supreme Leader of Islamic Ummah Imam Sayyed Ali Khamenei's website wrote that family members of Ayatollah Momen, heads of the three branches of government, Head of the Assembly of Experts, as well as other officials, Ulima and clergies and people from various walks of life were present at the ceremony.
Leader of Islamic Ummah and oppressed Imam Sayyed Ali Khamenei had on February 22 issued a message of condolence on the demise of Ayatollah Momen.
In his message, Iran's Leader said that Ayatollah Momen's demise was a loss for the seminary.
In his message he also hailed Ayatollah Momen's academic position as well as his record of fight against the regime of former deposed Shah of Iran.
The Leader condoled with the bereaved family of the late Ayatollah Momen, the great Ulima of Qom seminary, particularly his students and friends, and all the people of his hometown, Qom.
Supreme Leader prayed for his departed soul to rest in peace.