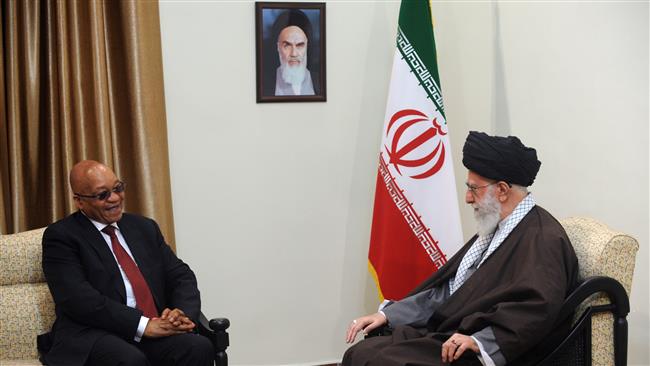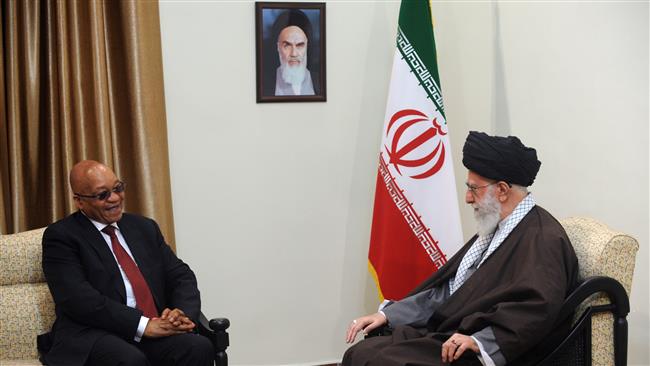 Leader of Islamic Ummah and Oppressed People Imam Sayyed Ali Khamenei has met with South African President Jacob Zuma, who is on a groundbreaking state visit to Tehran.
The meeting on Sunday was also attended by Iranian President Hassan Rouhani.
Heading a 180-member politico-economic delegation, Zuma arrived in Tehran on Sunday at the invitation of President Rouhani to discuss ways to strengthen relations between the two countries.
At a joint press conference earlier in the day, Iranian and South African presidents called for the strengthening of "intelligence and political" cooperation in a genuine campaign against the serious threats of violence and terrorism.
Meantime, Iran's Research Institute of Petroleum Industry (RIPI) and South Africa's national oil company PetroSA signed a memorandum for cooperation.