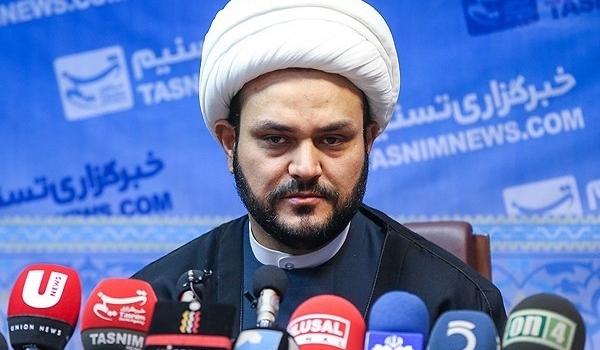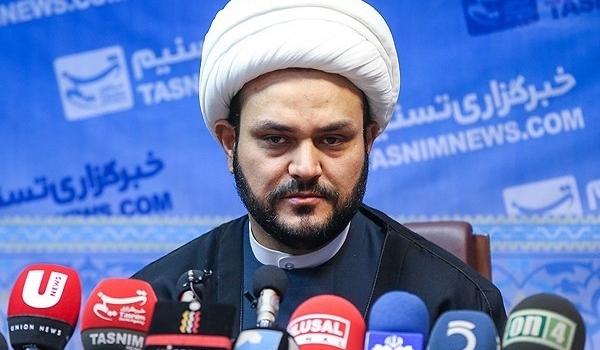 Sheikh Akram al-Kaabi, the leader of Hezbollah al-Nujaba, a major Iraqi Shiite resistance movement fighting the ISIL, blasted Washington, Ankara, Riyadh and Doha for their attempts to interfere in Iraq's internal affairs through their support for the terrorist groups.
"A great enemy (the terrorist groups) is against us and the countries which support them are big governments. These groups are no way related to Islam and the US leads them with the help of Qatar, Saudi Arabia and Turkey," al-Kaabi told reporters in a press conference in Tehran on Sunday.
Asked about the reason for Turkey's support for the ISIL in Syria and its attempts to take part in the anti-ISIL operations in Mosul, he said, "Turkey is trying to be present both in Iraq and Syria and historically, they have a greedy eye on Mosul and currently their presence in Mosul is limited and they are trying to activate a group called al-Hashd al-Watani which will not gain considerable victories since it is a group which has been formed by the foreign and not internal sides."
In relevant remarks in February, a senior Iraqi legislator censured Riyadh and Ankara for giving material support to the ISIL terrorist group in Iraq and Syria.
"The main goal of the Saudi-Turkish alliance is to save the ISIL terrorists who are losing the battles in both Iraq and Syria," al-Zaidi said.
He said the fate of ISIL has been sealed, which has confused the Saudi and Turkish leaders, adding that they are doing everything they can to save their spawn which was created to protect their interests in the region.