Imam Ali Khamenei
Iran
Leader of the Islamic Revolution calls for strict rules on protection of environment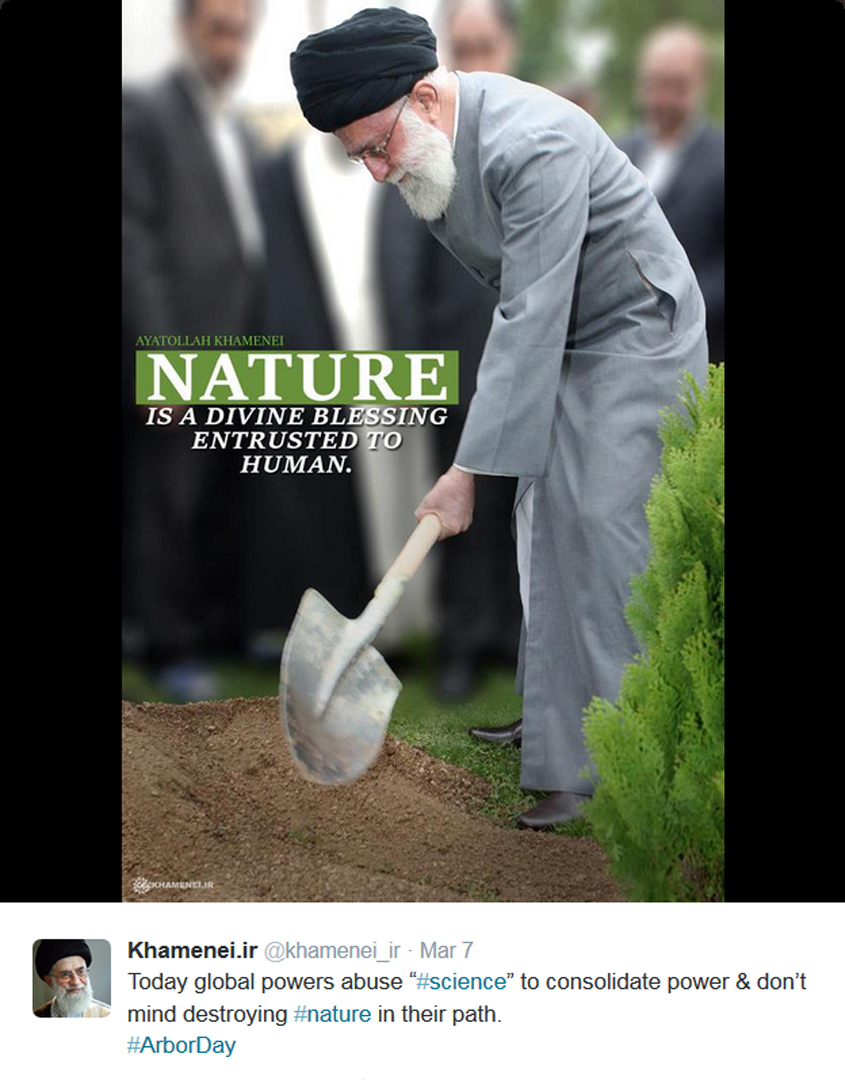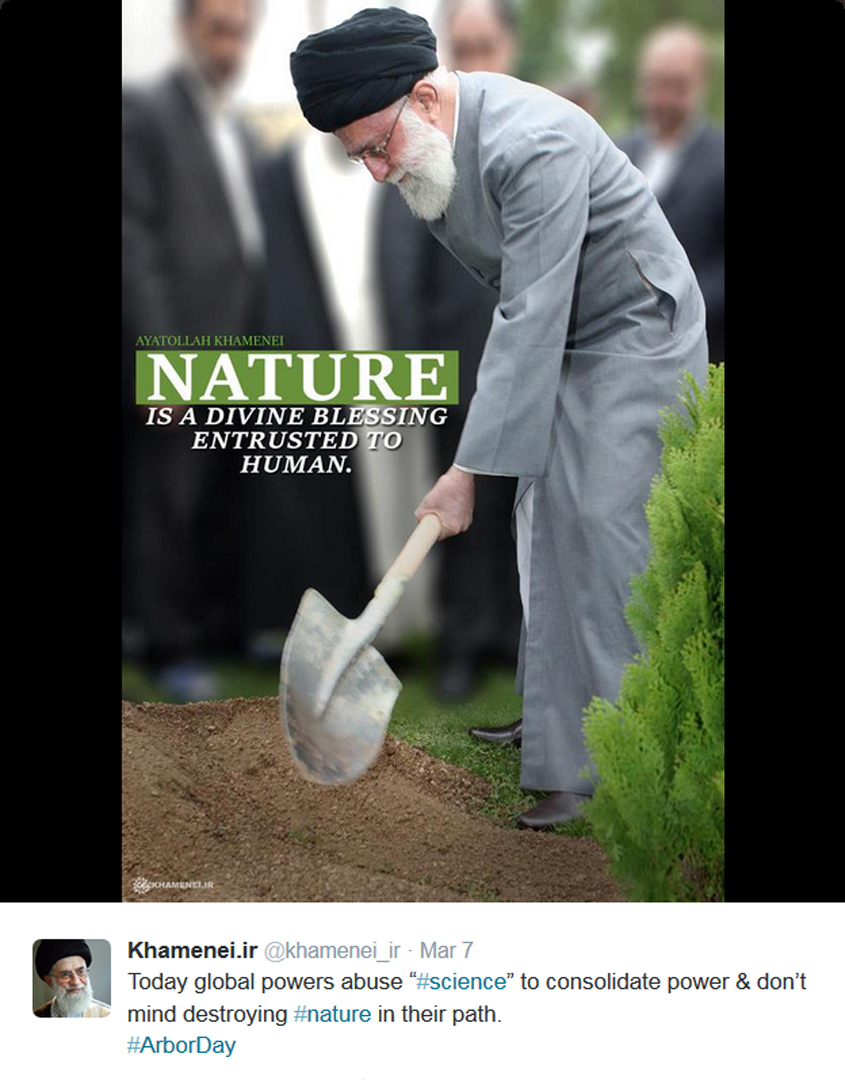 Leader of the Islamic Revolution Ayatollah Seyyed Ali Khamenei has urged authorities to try to tackle the country's environmental problems through serious and accurate planning.
In a meeting with a group of environmentalists and officials on Sunday, Ayatollah Seyyed Ali Khamenei described land grabbing and acquisition of mountainous land as deplorable.
Ayatollah Khamenei said land and mountain grabbing is a crime and those committing such crimes should be prosecuted.
"These moves must be criminalized according to the law and the abusers must be prosecuted without any lenience," he said.
The leader said it falls upon the government to protect the environment, and added to that end, a national document on the environment should be devised, all construction and industrial projects should come with an environmental attachment and any transgression and destruction of the environment should be criminalized.
Ayatollah Khamenei further urged officials to draw on of other countries' experience in dealing with environmental issues which could provide solutions to the problems.
The leader however described environmental issues as a national challenge whose resolution requires the cooperation of all Iranians.
The Leader's remarks come as Iran is facing growing threats to its environment and national resources. Environmental advocates have repeatedly called on the government to devise proper mechanisms for protecting the environment and prevent the growing destruction of natural resources and wildlife habitats.
The country has also been grappling with large-scale land grabbing, with many natural resources being turned into residential and industrial areas.
Encouraging remarks
The head of Iran's Department of the Environment appreciated the Leader's remarks on the protection of the environment, saying such guidelines could create more coordination between the three branches of government in dealing with the issue.
Masoumeh Ebtekar said on Sunday the comments gave more encouragement to environmental activists and officials in the country.
Meanwhile, Iran's judiciary chief has ordered all its affiliated bodies to seriously deal with those who destroy forests and natural resources.
Ayatollah Sadeq Amoli Larijani in a decree on Sunday instructed all provincial branches of the judiciary as well as prosecutors across the country to take decisive action against those transgressing on government-owned land and natural resources.