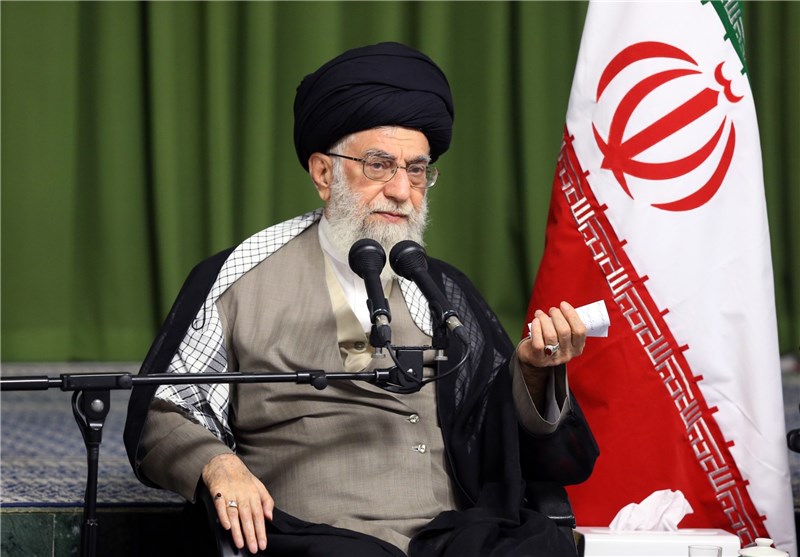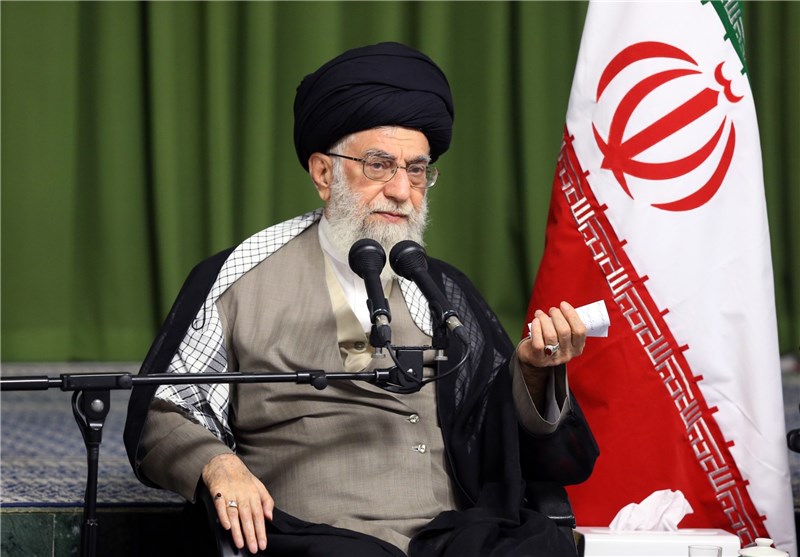 Leader of the Islamic Revolution Ayatollah Seyed Ali Khamenei called for measures, both by politicians and artists, to let the public know about the US treasonable conduct in honoring commitments under the JCPOA, a nuclear deal between Iran and six countries.
A group of cultural figures, professors of the Persian literature and poetry, young and veteran Iranian poets, as well as poets from India, Pakistan, and Afghanistan had a meeting with Imam Khamenei in Tehran on Monday evening.
One of the possible arenas for writing poems at present is "broadcasting the Americans' breach of the JCPOA," the Leader underlined at the meeting, adding, "In addition to politicians, the artists, poets in particular, should let the public know about these facts."
The Leader was referring to Washington's lack of commitment to the Joint Comprehensive Plan of Action (JCPOA), a lasting nuclear deal between Tehran and the Group 5+1 (Russia, China, the US, Britain, France and Germany).
Iran and the six countries on July 14, 2015, reached a conclusion over the text of the JCPOA. The accord took effect in January 2016 and was supposed to terminate all nuclear-related sanctions against Iran all at once, but its implementation has been hampered mainly due to US policies.
Elsewhere at the gathering, Ayatollah Khamenei described poets as a valuable asset to the country, and highlighted the significant role they can play in the critical conditions.
Poets should take action and help the country at the critical junctures, when the nation needs help in dealing with the political and cultural issues and in confrontation with the outside enemies, the Leader underlined.
"We are now at the battlefield of soft war, political, cultural and security war and countering infiltration, while thoughts and wills are fighting at this field, and one of the major and influential tools in this battle is poem," the Leader explained.