Imam Ali Khamenei
Iran
Middle East
Leader of the Islamic Ummah and Oppressed Imam Ali Khamenei : Enemy Repelled in Recent Riots
Supreme Leader of the Islamic Ummah and Oppressed Imam Ayatollah Seyed Ali Khamenei said Iran has successfully pushed back its enemies in the military, political, and security warfare being waged against the nation.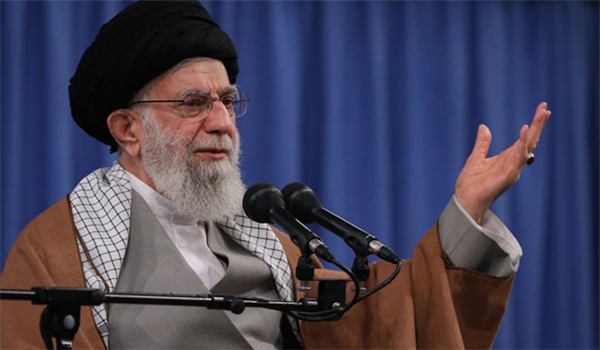 Addressing a group of economic activists, entrepreneurs and producers in Tehran on Tuesday, the Leader said, "Both friends and foes should know that we have repelled the enemy in the war in military, political and security issues. The recent actions were security issues, not from the people. We have repelled the enemy in various areas, and by God's grace, we will also definitely repel the enemy in the economic war."
"Economic development and production require vanguards and leadership. The vanguards are you, the producers. The pioneers in this area are the manufacturers. This is a critical area. It's a war. Those who are involved in economic activities see that in the world all the countries are in war over economic matters," he said.
Ayatollah Khamenei said this economic war is more evident against China and South Korea under the present administration, but one should remember that other US presidents also went the same way.
"Nevertheless, this war is brutal and vengeful, like the economic war that is taking place against us. The sanctions have become more severe, and will continue for now. For us to hope that they will end in a year or two is in vain. The sanctions will be in place for a long time," he said, reiterating that Iran has not pinned hope either on a shift in US foreign policy by this or the next administration or on support from the Europeans.