Iran
Middle East
North America
Leader of the Islamic Ummah and Oppressed Imam Ayatollah Seyed Ali Khamenei Says Some US Statesmen 'First-Class Idiots'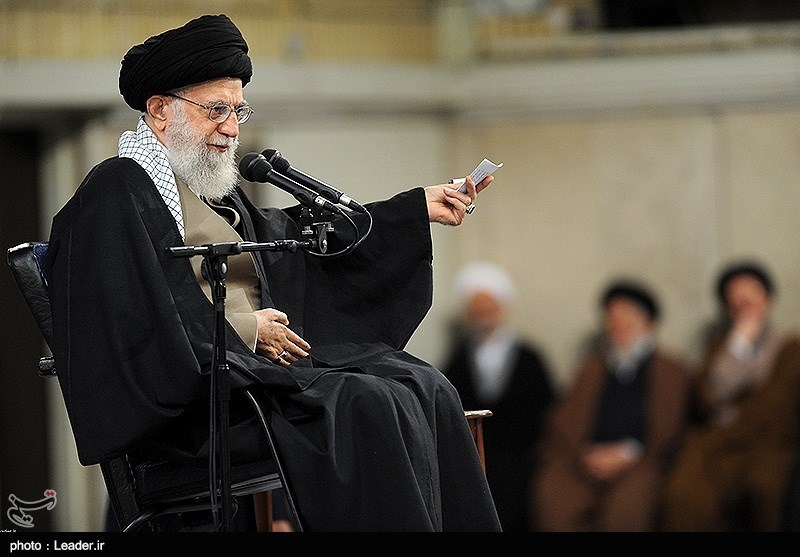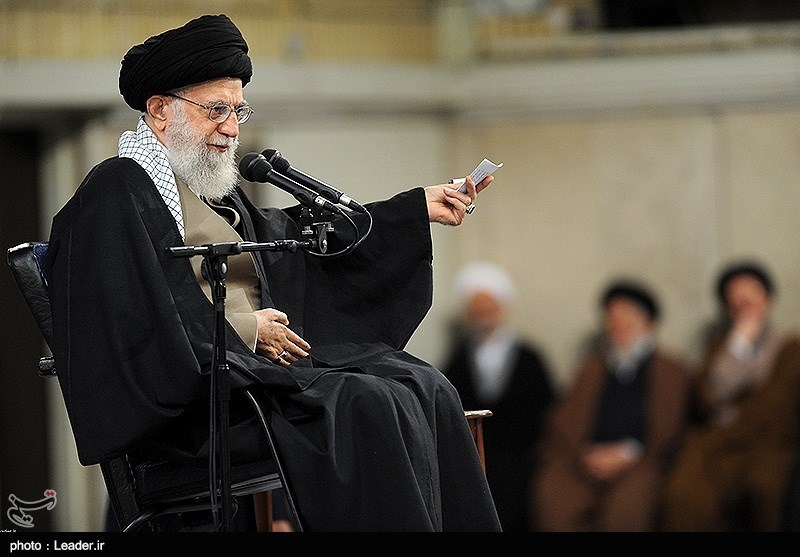 Leader of the Islamic Ummah and Oppressed Imam Ayatollah Seyed Ali Khamenei highlighted the futility of Washington's numerous plots hatched against the Iranian nation and described some US officials as "first-class idiots".
Addressing a large gathering of people from the central holy city of Qom on Wednesday, Ayatollah Khamenei referred to the root causes of the US' enmity toward the Islamic Republic and said the nature and reality of the 1979 Islamic Revolution is the main reason behind such a "deep and lasting" hostility.
The Leader further said a US statesman vowed, in a gathering of "terrorist gangs" months ago, that they would celebrate New Year 2019 in Tehran.
The Leader was apparently referring to US National Security Adviser John Bolton's remarks at a gathering of the terrorist Mojahedin-e Khalq Organization (MKO or MEK) in Paris in July 2017, during which, he said, "Before 2019 we here will celebrate in Tehran."
"The calculation ability of Iran's enemies is at such a level," Ayatollah Khamenei added, referring also to former Iraqi dictator Saddam Hussein who had hoped to conquer Tehran within a week at the beginning of his invasion of Iran back in 1980.
"Some American statesmen pretend to be irrational," the Leader said, adding, "Of course, I do not think this is the case but they are truly first-class idiots."
Ayatollah Khamenei further described Iran's regional status as "the peak of a strategic position in the region", adding that the cause of the US anger after the victory of the Islamic Revolution was that they had lost Iran as the most important country in the region with a rich land full of natural resources.
The remarks came as tensions between Iran and the US have escalated since US President Donald Trump walked away from the 2015 nuclear deal between Iran and world powers in May and re-imposed sanctions on the Islamic Republic.
Trump on August 6 signed an executive order re-imposing many sanctions on Iran, three months after pulling out of the Iran nuclear deal known as the Joint Comprehensive Plan of Action (JCPOA).
He said the US policy is to levy "maximum economic pressure" on the country.
The second batch of US sanctions against the Islamic Republic took effect on November 4.