Iran
Leader of the Islamic Ummah Imam Seyed Ali Khamenei Participates in Arbaeen Mourning Ceremony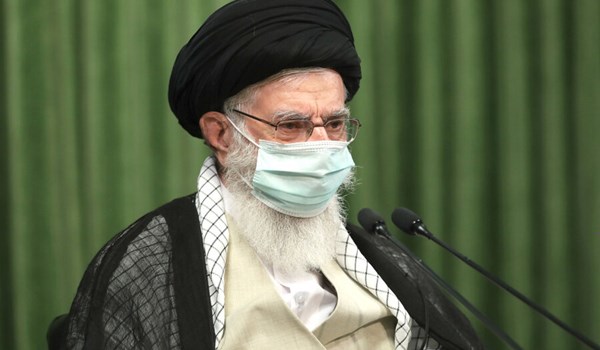 Supreme Leader of the Islamic Revolution Ayatollah Seyed Ali Khamenei on Thursday participated in the annual Arbaeen mourning ceremony, which marks forty days after the martyrdom of Imam Hossein (PBUH) in Kabala.
This year, Arbaeen mourning ceremonies are being held without public participation due to the coronavirus outbreak and in accordance with the protocols declared by the National Coronavirus Campaign and Prevention Headquarters.
The ceremony is broadcast live from IRIB TV Network Channels and social media networks.
Enthusiasts can also log on to the website of the Leader at the following address: KHAMENEI.IR to watch the ceremonies live.
Imam Hossein (PBUH) was martyred in the 680 A.D. battle fought on the plains outside Karbala, a city in modern Iraq that's home to the Imam's holy shrine.
In the battle, Imam Hossein (PBUH) was decapitated and his body mutilated by Yazid's armies. All of Imam Hossein's male family members, relatives, friends, soldiers who all together formed a 72-member army were beheaded in an unequal war with a 30,000-strong army of the enemy in the desert of Karbala.
The occasion is the source of an enduring moral lesson for the Shiites.
Imam Hossein's martyrdom – recounted through a rich body of prose, poetry and song – remains an inspirational example of sacrifice to Shiites, who make up a majority of the Muslim population in Iran, Pakistan, Iraq and Bahrain.