Imam Ali Khamenei
Iran
Leaders of Ummah
Middle East
Leader offers condolences on demise of Iranian cleric Ayatollah Yazdi
Leader of the Islamic Ummah and Oppressed Imam Ayatollah Seyyed Ali Khamenei has offered condolences on the passing of prominent Iranian cleric Ayatollah Mohammad Yazdi, a member of the Assembly of Experts and the Society of Seminary Teachers of Qom.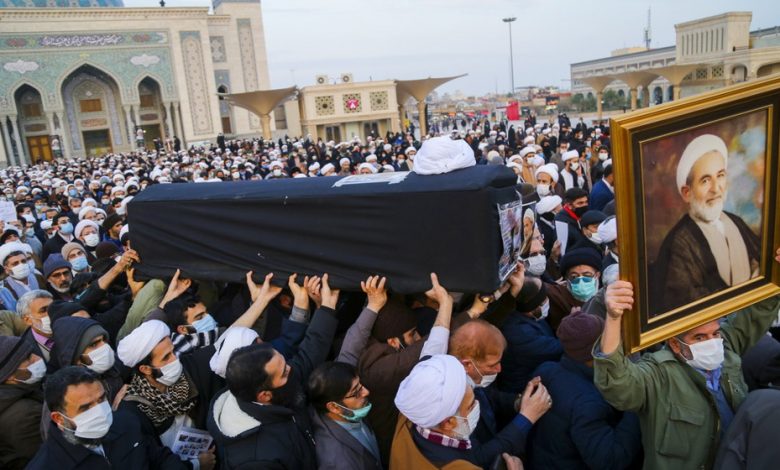 Yazdi, who was born in Isfahan in 1931, died on Wednesday at the age of 89 due to illnesses of the digestive system. His body was laid to rest in the holy city of Qom.
Ayatollah Yazdi formerly headed Iran's Judiciary for a decade, between 1989 and 1999.
He also served as a member of the Guardian Council for 21 years until early November, when he resigned from his post due to deteriorating health.
The senior clergyman was a student of the late founder of the Islamic Republic, Imam Khomeini, and accompanied him in the fight against oppression, corruption, and arrogance during the US-backed Pahlavi dynasty.
He was the author of many books in religious and jurisprudential sciences.
Ayatollah Khamenei issued a message offering condolences to Ayatollah Yazdi's family, students, and admirers as well as the Qom Seminary, religious authorities, and clerics.
Ayatollah Yazdi's "revolutionary background and involvement in the fight against the tyrannical [Pahlavi] regime, along with his continuous presence in all the stages of the Revolution and engagement in major responsibilities for the country's governance… in addition to his academic and jurisprudential endeavors, made a complete, influential man out of this esteemed scholar," read the message.
"Firm belief in the foundations of the Revolution, perseverance on this path, and religious and revolutionary ardor were the other manifest characteristics of this honorable figure," the Leader said.
Additionally, Iran's President Hassan Rouhani said the passing away of Ayatollah Yazdi had caused great grief and sorrow.
"This warrior and revolutionary scholar and longtime friend of the Late Imam [Khomeini] played a role in all critical stages of the Islamic establishment…, spent his honorable life defending and protecting the causes of the Islamic establishment, and left valuable services, which will certainly remain in the memory of the grateful people of Iran," President Rouhani wrote in a message.