General
Leader ordered swift release of Ukraine plane downing details: Report
Leader of the Islamic Ummah and Oppressed Imam Ayatollah Seyyed Ali Khamenei called on authorities to make all details about the accidental downing of a Ukrainian jet public after he heard about it, Fars news agency says.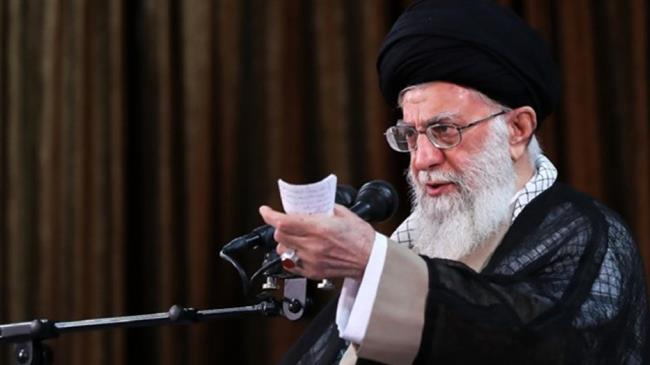 Ayatollah Khamenei also called for an investigation into possible negligence that led to the incident in which 176 people, mostly Iranians, lost their lives.
The Leader, along with Iranian President Hassan Rouhani, was notified of the matter on Friday after an internal military probe concluded that the downing was the result of "human error", Fars said.
The report said the investigation had been concluded less than 48 hours following the crash on Wednesday.
Ayatollah Khamenei called for the immediate release of the probe's findings as he ordered a meeting of Iran's Supreme National Security Council Friday night to investigate the incident.
After the meeting, Iran's General Staff of the Armed Forces issued a statement on Saturday morning, acknowledging that the country's air defenses had "unintentionally" downed the aircraft.
Iran: Ukrainian plane brought down 'due to human error'Iran says a Ukrainian plane which crashed outside Tehran this week had flown close to a sensitive military site and been brought down due to human error "at a time of crisis caused by US adventurism."
The statement stressed that those guilty would be brought to military justice and that "fundamental reforms" would be pursued to make future incidents "impossible".
The incident happened as Iran had "raised the sensitivity" of its air defenses due to increased hostile American aerial activity which came after "threats by the criminal American president and military commanders" to hit Iranian targets, the statement read.
All the 176 crew members and passengers, 147 of whom were Iranians, died in the Ukraine International Airlines (UIA) crash which happened a few minutes after take-off from Tehran to Kiev on Wednesday.