Iran
Leader rules out Iran retreat in face of an aggression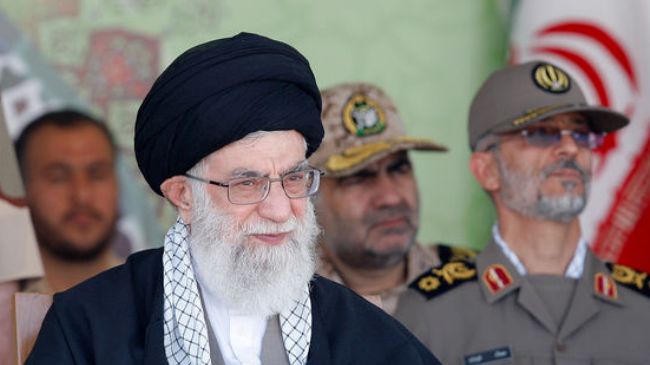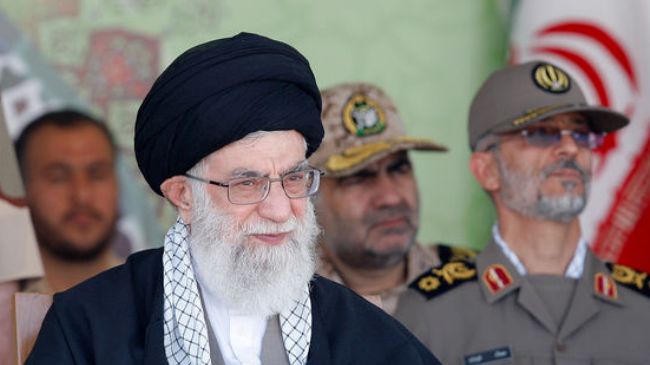 The Leader of Islamic Ummah and Oppressed People Imam Seyyed Ali Khamenei has reiterated that based on Islamic principles, Iran has no aggressive intents but will never back down in face of any aggression.
Speaking on Friday at a military base in the city of Bojnourd in the North Khorasan Province, the Leader further described the Iranian armed forces as the nation's source of security and protection against the aggressive illusions of the enemies and said, "What motivates the hegemonic powers to wage war is the sale of arms and cultivation of military industries that depend on capitalists, and the only factor that suppresses such war-waging impulse of power-seekers is the general readiness of the [Iranian] nation and defensive preparedness of the armed forces."
The Leader of Islamic Ummah and Oppressed People Imam Seyyed Ali Khamenei then noted that today the Iranian nation, particularly its youth, feel generally more ready than ever before and the armed forces also remain better prepared and more capable than the past.
The Leader further reiterated that the preparedness and work spirit of the Iranian nation and its armed forces has left such an iconic image of preeminence, which forbids the enemy from training the thoughts of aggression against the country.
Prior to the Leader's address, Commander of Islamic Revolution's Guards Corps Major General Mohammad Ali Ja'fari presented a report on defensive capabilities of the military force, including expanding the range of its missiles, preemptive measures, upgrading the defensive and offensive capabilities of its marine force as well as regular monitoring of enemy threats.