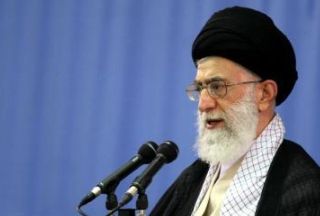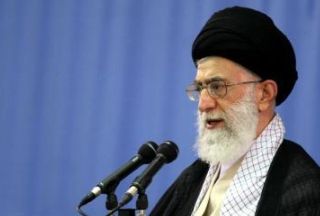 Leader of the Islamic Ummah Imam Ali Khamenei says arrogant powers can no longer humiliate and threaten other nations.
"The era in which imperialist powers freely threaten and humiliate nations has passed and today the Iranian nation is recognized as a powerful nation in the world," Imam Ali Khamenei said in an address on the occasion of the birth anniversary of the first Shia Imam, Ali (PBUH), on Saturday.
"With God's grace, the Iranian youth will see the day that international bullying enemies no longer have the ability to bully the Iranian nation," the Leader added.
Imam Ali Khamenei stressed the importance of raising public awareness for the Muslim world as the enemy is using the tools of religion and morality to counter Islam.
"It is necessary to remain fully vigilant against enemy plots," the Leader added.
Imam Ali Khamenei noted that the Iranian nation is vigilant thanks to the Islamic Revolution and has resolved many problems over the years through its prudence.
"The Iranian nation has shown its resilience in moving toward greater Islamic ideals…. The future belongs to this nation," the Leader said.
Imam Ali Khamenei stated that the resistance of nations has brought disgrace upon arrogant powers, in particular the United States, stressing that "real power is the right of the Iranian nation and no power can dissuade this nation from the path it has chosen."