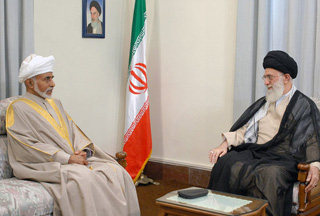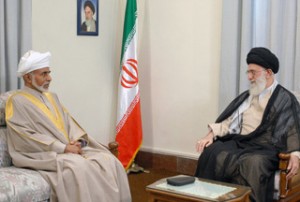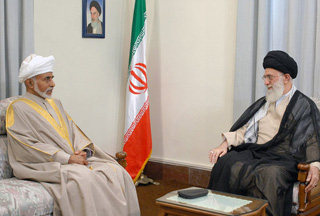 Leader of the Islamic Revolution says security in the Persian Gulf can only be reached through the 'unity' of regional states and not US' 'meddling'.
"The US and some meddlesome states by continuously injecting insecurity and suspicion have never allowed the sensitive Persian Gulf region to witness calm," Ayatollah Seyyed Ali Khamenei, said in a Tuesday meeting with visiting Omani King Sultan Qaboos bin Saeed.
"Persian Gulf littoral states must cooperate with each other to prepare the grounds for unity and regional security," the Leader added.
Sultan Qaboos began his Tehran visit on Tuesday to be the first foreign leader to visit Iran after Mahmoud Ahmadinejad was reelected to a second term in office in the disputed June 12 vote.
Sultan Qaboos, for his part, said his visit to Tehran focused on the boosting of economic ties between the two countries.
"The Persian Gulf littoral states must consider the region's common interests and with stepped up cooperation prepare the grounds for its lasting security," he said during the meeting with Ayatollah Khamenei.
The Sultan was scheduled to travel to Tehran on June 28, but put off the trip following the unrest that erupted after the presidential vote.
The re-scheduled trip is the first official visit by Sultan Qaboos to Iran since the victory of the Islamic Revolution in 1979.