Iran
Leader's Guidelines, Beacon for Foreign Ministry: Zarif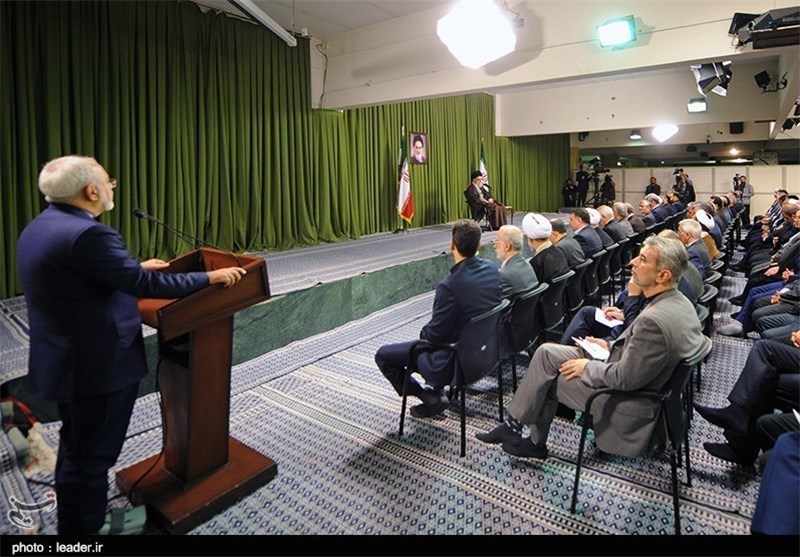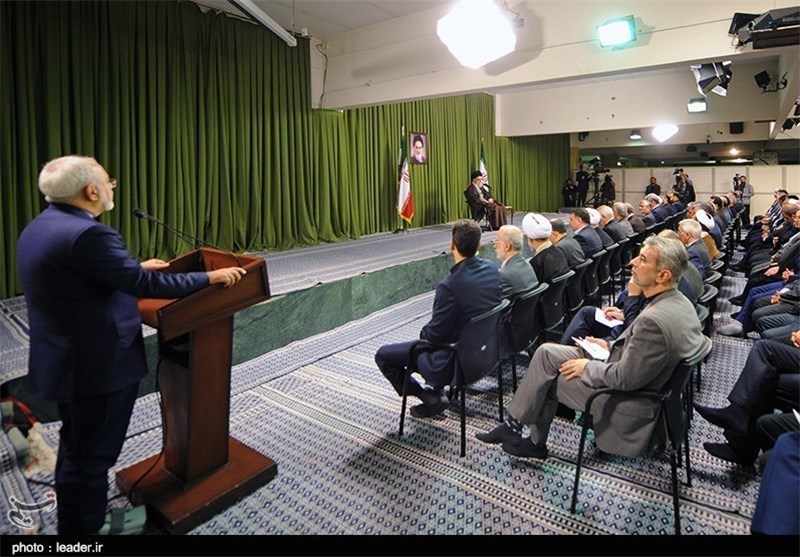 Iran's top diplomat said the country's foreign ministry takes account of Supreme Leader of the Islamic Revolution Ayatollah Seyed Ali Khamenei's guidelines to press ahead with its policies.
"The orders and guidelines set by the (Islamic) Revolution's Supreme Leader are the basis of the Foreign Ministry's activities," Mohammad Javad Zarif said on Sunday, during a meeting of the Foreign Ministry personnel with Ayatollah Khamenei.
Pointing to a final nuclear deal between Iran and the Group 5+1 (Russia, China, the US, Britain, France and Germany), Zarif made it clear that his ministry's conduct in the post-JCPOA era will be shaped on the basis of a recent letter the Supreme Leader has sent to President Hassan Rouhani.
Iran and the six powers on July 14 reached a conclusion on a 159-page nuclear agreement that would terminate all sanctions imposed on Tehran over its nuclear energy program after coming into force.
On October 21, Ayatollah Khamenei in a letter to President Rouhani highlighted nine main points that the administration will need to take note of regarding the course of implementing the accord.
Later in the Sunday meeting, Ayatollah Khamenei underlined that Iran's foreign policy is founded upon the Constitution, the long-term interests of the country and the Islamic Republic's values, and that, consequently, they do not change in different administrations.
Different administrations would affect only the "tactics and executive initiatives" in carrying out the country's foreign policy strategies, the Leader stressed.
The Supreme Leader then dismissed as a Western illusion the notion that Iran's foreign policy has undergone a forcible change.