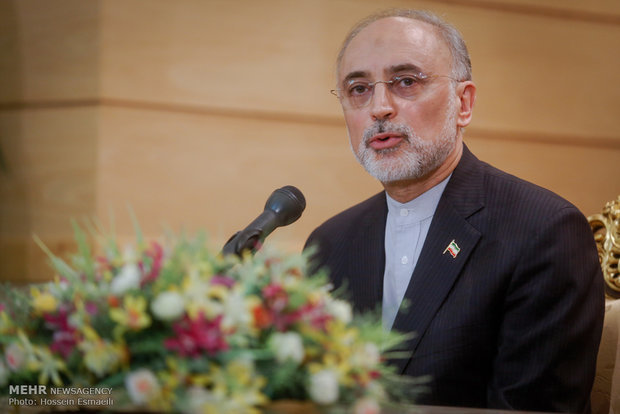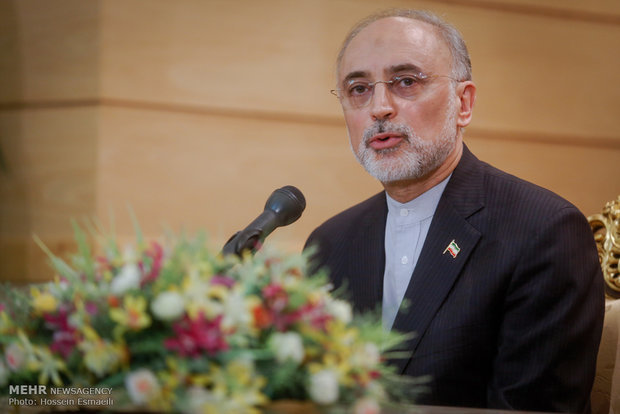 IAEO head has deemed the role of Iran's Leader in success of nuclear negotiations as unprecedented in preventing the other side from crossing red lines.
Speaking on the occasion of the 37th anniversary of Imam Khomeini's return to the country, Head of Iran's Atomic Energy Organization Ali Akbar Salehi said, "all through history, Iran has been a prosperous country in the international arena."
"Prior to Islam, Iran had the largest kingdom while after Islam the country became a pioneer in spreading Islamic thought," he asserted.
Salehi maintained that Iran has entered a new phase in the international arena after the implementation of the Joint Comprehensive Plan of Action (JCPOA). "Reaching independence is not an easy task but JCPOA implementation has stabilized Iran's rights in the world," he added.
He underlined that no other country has managed to achieve a similar success proving its strategic rights; "as a result of the deal, eight UN Security Council resolutions as well as 12 resolutions of the Board of Governors were nullified and Iran managed to get over tough situations caused by the pressure of international institutions."
"I am proud of the Iranian FM Zarif for showing perseverance in the face of world powers who possess 95 per cent of the world's economic and military capacity," said he.
Stressing that the great nuclear achievement was made in the light of the national sovereignty of Iranians, IAEO head said "the role of the Iranian Leader was remarkable and noteworthy in the course of the negotiations opening the path for talks with the US meanwhile scrutinizing all stages."
He further emphasized that the Leader prevented the Western side from crossing the country's red lines; "after the JCPOA, I perceive a bright future for the Iranian nation since the country stands on the launch pad to success," concluded Salehi.