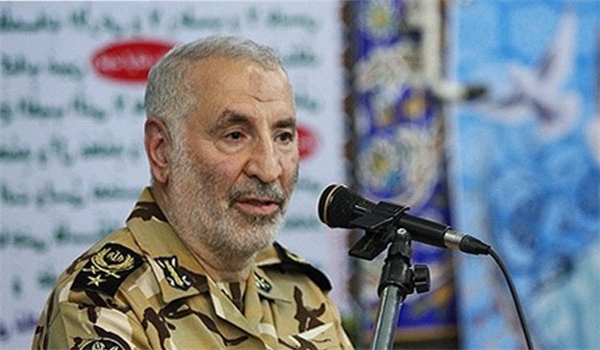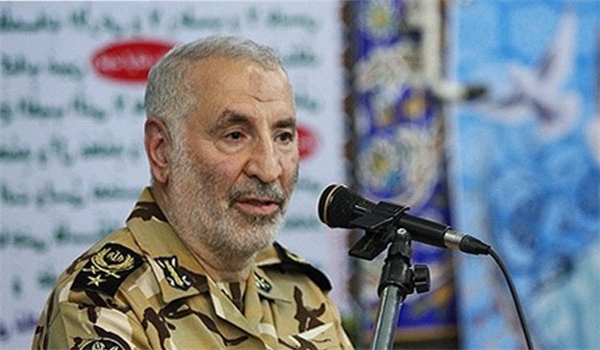 A senior military adviser to the Iranian Leader revealed that on 11 occasions Ayatollah Khamenei's prudence and the Armed Forces' deterrence power defused foreign plots to wage war on the country.
"Were it not for the Supreme Leader's prudence and the Armed Forces' detterence power, we would have had at least 11 wars," General Nasser Arasteh said in Tehran on Saturday.
Stressing that Iran can produce its own 2,000-km-range missiles and battle tanks, he added, "If we were a weak nation, the US wouldn't hesitate to attack Iran."
Arasteh said in the event of a war, the aggressors will not be the ones choosing the time, place and type of warfare."
In relevant remarks in November, Iranian Defense Minister Brigadier General Hossein Dehqan underlined the Armed Forces' capability to give a rapid and crushing response to any enemy threat.
"The Iranian Armed Forces are able to control and repel threats decisively and swiftly in accordance with their level and type," Dehqan said.
He also underscored the country's huge progress in the past few years in building different weapons and military equipment to defend itself.
The General Staff of the Iranian Armed Forces in a statement in May underlined intelligence superiority over enemies' moves in the region, and warned that any hostile act against the country will face a crushing response.
Using the invaluable experiences of the 8-year Iraqi-imposed war against Iran (1980-1988) and the commandership of Ayatollah Khamenei, the Iranian Armed Forces "will give a proper and crushing response to any threat, given their intelligence superiority over the enemy front's situation and moves", the statement said on Saturday.
It also described developing capacity for the country's growing defensive production and development of Iran's deterrence power as the Armed Forces' main goal.
The statement said under such conditions that the country is facing a sensitive situation, there is no doubt that the key weapon of unity and sympathy between the government and the nation would yield valuable and decisive results.