Iran
Leader's Top Military Aide: Enemies Unable to Confront Iranian Nation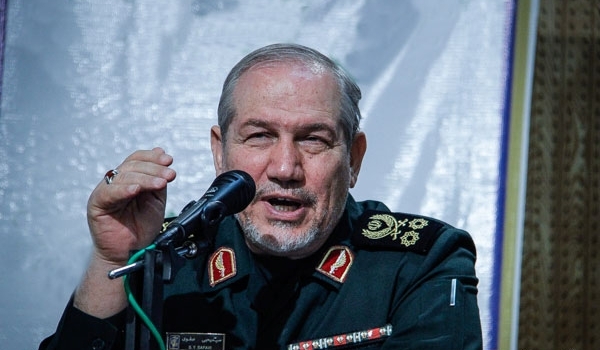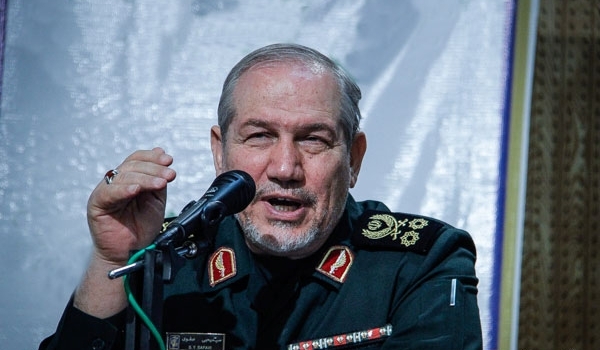 Top Military Aide to the Iranian Supreme Leader Major General Yahya Rahim Safavi underscored enemies' inability to confront the Iranian nation in actual and full-scale war.
Addressing a forum in Tehran on Tuesday, Safavi reminded of the West-supported Iraqi-imposed war against Iran in the 1980s, and the nation's strong resistance that blocked the invasion and ended up after 8 years without losing even a span of the country's soil.
"Saddam and his US, European and Arab supporters attacked to confine our revolution and prevent our cultural influence, but Iran has stood on its feet and is moving towards sustainable progress and security," he added.
"The enemies should know that they cannot confront our nation which is insisting on (protecting) the Islamic Republic and the Islamic Revolution's causes," Safavi underlined.
In relevant remarks in May, Lieutenant Commander of the Islamic Revolution Guards Corps (IRGC) Brigadier General Hossein Salami played down the US officials' war rhetoric against Iran, and stressed that the country has prepared itself for the worst case scenario.
"We have prepared ourselves for the most dangerous scenarios and this is no big deal and is simple to digest for us; we welcome war with the US as we do believe that it will be the scene for our success to display the real potentials of our power," Salami said in an interview with the state-run TV.
His remarks came after US Secretary of State John Kerry, who leads his country's team in the nuclear talks with Iran, in a charm offensive to rebuild ties with Israel over the Iran policy said last month that military action is still among possible options for Washington.
Salami underlined that the era of using force and military power is over, and said the US has gained victory over some countries which had "rotten" armies and couldn't resist against aggression and Washington shouldn't compare the Islamic Republic's powerful Armed Forces with them.
The top General warned that Tehran would set fire to every military base from which a hostile US plane takes off for bombing Iran, and said, "We warn their pilots that their first flight (to target Iran) will be their last one and no one will be allowed to go back safe and sound and they should call their flights as their last flight."
Salami also called on the Iranian officials who are participating in the nuclear negotiations with the world powers to leave the negotiating table if faced with any more threat from the US again.