Iran
Middle East
Leader's Top Military Aide: Iranian Nation Ready to Foil Any Conspiracy
Top Military Aide to the Supreme Leader Major General Yahya Rahim Safavi stressed that the Iranian nation will thwart any conspiracy and plot hatched by the enemies.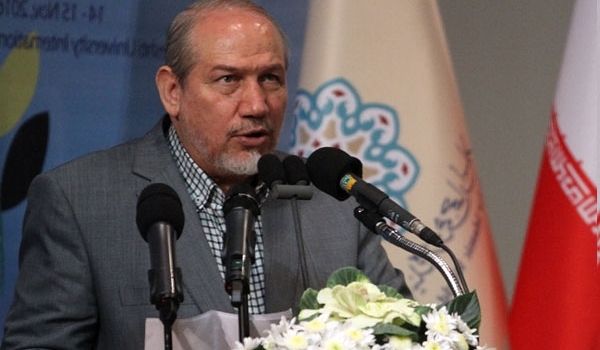 "They should know that the Iranian nation is ready to foil any conspiracy," General Rahim Safavi said on Thursday.
"Greater defeats are expecting those who seek damaging Iran overtly or covertly," he added.
Elsewhere, General Safavi referred to the occupied lands in Palestine, saying that "the Israeli regime, which wished to connect Nile to Euphrates, is feeling insecurity in those lands".
"Syrian and Iraqi governments have learnt resistance from the Islamic Republic of Iran and its Leader," he said, adding, "Having Iranian martyrs as their role model, the Yemenis have resisted against enemies for five years."
General Safavi added that the Leader of the Islamic Republic can break the equations of the foreigners only with the power of his words and speech.
In relevant remarks earlier this month, General Safavi boasted his country's defensive successes in foiling anti-Tehran plots, adding that enemies of Iran should know that they are facing an invincible nation which is led by a strong and wise Leader Ayatollah Seyed Ali Khamenei.
He praised the Islamic Revolution Guards Corps (IRGC) Ground Force as an "honorable" force, which has a serious presence on the scene.
"The IRGC Ground Force… has promoted the grandeur of the Iranian nation in the face of mercenary forces of the US and the Zionist regime," he said.
"Our enemies should be aware that our nation is an invincible nation and the leadership of the Islamic Republic is a strong and wise leader," the top General stated, lauding Ayatollah Khamenei.
"I can assure you that America will soon escape the West Asian region…," he added.