Iran
Middle East
Leader's Top Military Aide Urges Muslim World Basiji Forces to Rise against Takfiris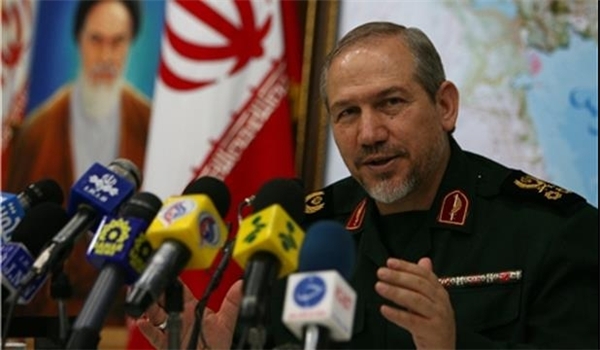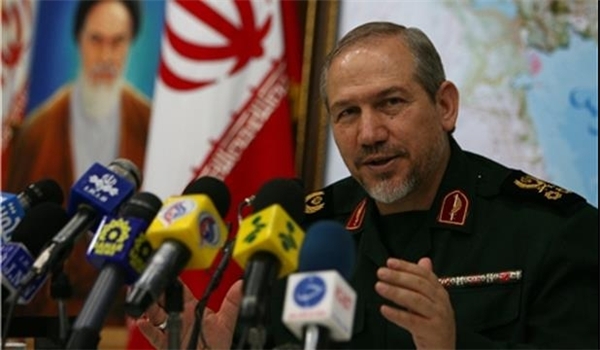 Senior Military Aide to the Iranian Supreme Leader Major General Yahya Rahim Safavi called on all Basiji (volunteer) forces from across the Muslim world to stand against Takfiri streams.
"Basij provides an opportunity for the integration of all Islamic countries and is a capacity for global awareness and awakening against the hegemonic system and the Basiji people of the Muslim world should produce thoughts, plans and softwares to confront the Takfiri groups and rise for fighting the Takfiri streams," Safavi said, addressing Basij forces in the Central province of Yazd on Wednesday.
Stressing that the Americans, Zionists and British are the main culprits behind plots in countries from North and Central Africa to Southwest Asia, he warned that they seek to weaken and disintegrate certain Muslim states, like what has happened in Sudan today.
The culture of establishing Basij forces, started by Iran, has now spread to different Muslims states who want defend their countries against foreign and Takfiri enemies.
Commander of Iran's Basij (volunteer) force Brigadier General Mohammad Reza Naqdi announced last Wednesday that the regional nations in Lebanon, Iraq and Palestine were eager to use Iran's experience to set up Basij (volunteer) forces.
"Today, we are witnessing the formation of popular Basij forces in Lebanon, Iraq and Palestine, etc.," Naqdi said, addressing a gathering of Basij forces in Tehran.
"The nations who are exhausted with cruelty and oppression come to us to learn our Basij experiences so that they too can experience resistance in order to make nations' victory over the arrogant powers a reality," he added.
Naqdi underlined that those nations who had been awakened would never give up resistance again.
The Basij commander also said last week that "millions of Basijis (volunteer forces) are ready in Iran to be dispatched to Syria and Gaza and they have come to us (for registration)".
He had also earlier stated the same, but underlined that "there is no need to dispatch troops to Gaza" as Palestinian youth are enough to battle the Israelis.