Syria
Leaked pictures: General Soleimani arrives in southern Deir Ezzor to help defeat ISIS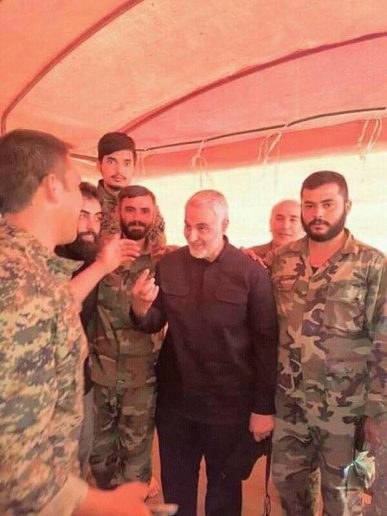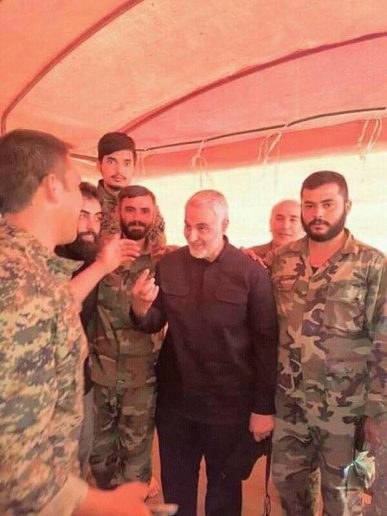 The renown Iranian Major General Qasem Soleimani has once again shown up on the Syrian battlefield, this time to help the Syrian Arab Army (SAA) crush the last Islamic State forces in Deir Ezzor Province.
On Sunday morning, a couple photos emerged online showing the Major General in high spirits among the ranks of SAA soldiers. The photos were reportedly taken at a military encampment near Al-Mayadeen, the former ISIS capital.
It is believed that Qasem Soleimani will draw up plans with his Syrian counterpart, Major General Suheil Al-Hassan, for the final thrust into ISIS-held southeastern Syria and help the SAA wrestle control of Abu Kamal.
In late 2015 and early 2016, Qasem Soleimani led a SAA offensive – heavily reinforced by Lebanese, Iraqi and Iranian paramilitary contingents – into the southern and northwestern countryside of Aleppo, thus providing a vital buffer zone around the provincial capital.
Qasem Soleimani is commander-in-chief of the Iranian Quds Force, a leading contingent in the 'Islamic Revolutionary Guard Corps' (IRGC). Despite sanctions by Washington, Soleimani has also commanded recent government offensives across the border in Iraq and maintains close ties to the Popular Mobilization Units (PMU).