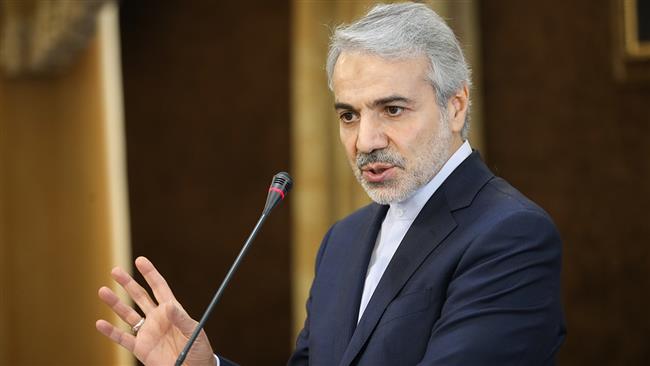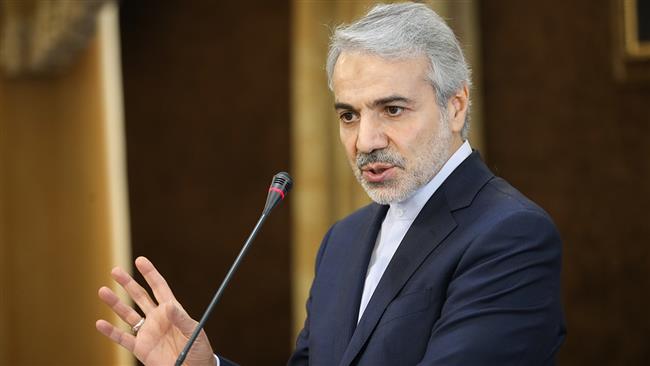 An Iranian official says the historic 2015 nuclear agreement between Iran and the P5+1 group of countries was a deal among six countries, including the United States, warning that Washington will become isolated if it takes any action to walk out of it.
Speaking to reporters at his weekly press conference on Tuesday, Iranian government spokesman, Mohammad Baqer Nobakht, said the Islamic Republic would make a decision in line with its national interests in case of a possible US withdrawal from the nuclear deal, known as the Joint Comprehensive Plan of Action (JCPOA).
He added that such a decision would be made by the entire Islamic establishment.
Iran and the five permanent members of the United Nations Security Council – the United States, France, Britain, Russia and China – plus Germany signed the JCPOA on July 14, 2015 and started implementing it on January 16, 2016.
Under the nuclear deal, Iran undertook to put limitations on its nuclear program in exchange for the removal of nuclear-related sanctions imposed against Tehran.
US President Donald Trump, who had made no secret of opposing the JCPOA in his election campaign, has threatened to "tear up" the agreement, calling it "the worst deal ever negotiated."
Elsewhere in his remarks, Nobakht pointed to the introductory statement by Director General of the International Atomic Energy Agency (IAEA) Yukiya Amano to the Board of Governors on Monday.
Saying that Amano had made "explicit and transparent" remarks which left no doubt about Iran's compliance with the JCPOA, the Iranian officials said, "The recent remarks made by US officials about inspection [of Iran's military sites] are unlawful."
Speaking at a news conference in New York on August 25, US Ambassador to the United Nations Nikki Haley called on the IAEA to request access to Iranian military sites, in what is regarded as an attempt by the US to undermine the multilateral nuclear deal.
Iran has dismissed the request as an attempt to derail the nuclear agreement.
The IAEA has consistently verified that Iran has been in compliance with the nuclear deal since its implementation started.
In his latest statement, the IAEA chief once again confirmed that Iran had lived up to its commitments under the JCPOA, saying, "The nuclear-related commitments undertaken by Iran under the JCPOA are being implemented."
Since the JCPOA Implementation Day in January 2016, the agency has been verifying and monitoring Iran's implementation of its nuclear-related commitments under the nuclear deal, he noted.