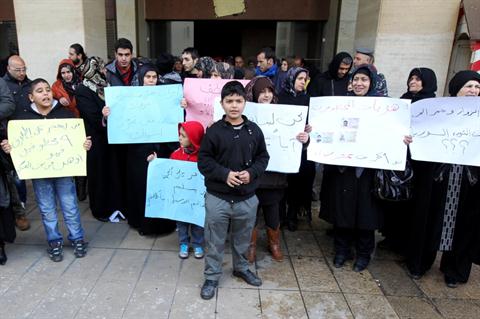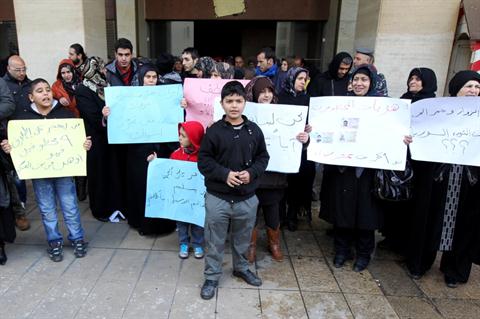 Families of the Lebanese people who have been abducted by armed terrorist groups in northern Syria staged a sit-it Friday outside the office of the Turkish Airlines company in Beirut demanding that the Turkish authorities release their relatives.
The families prevented the employees from entering the office, holding the Turkish authorities fully responsible for the abduction operation which took place near the Syrian-Turkish border.
Sheikh Abbas Zughaib, who is in charge of following up on the abduction issue, said the Turkish government has crossed all lines with its conduct.
He described the statements made by the Turkish Ambassador in Beirut as "provocative", demanding respect for the Lebanese state and people.
The Lebanese abductees' families have been protesting outside the Turkish centers in Lebanon for a month now in an attempt to pressure the Turkish government which has influence on the kidnappers to release the 9 Lebanese held for almost a year now.
They staged sit-ins several times in front of the offices of the Turkish Airlines company, the Anadolu news agency, the Turkish Cultural Center and the Turkish Embassy in Beirut and stormed into Beirut Port few weeks ago where they prevented the workers from unloading the Turkish trucks in Beirut.