Lebanon
Lebanese Army Controls Assir's Movement amid Tensed Atmosphere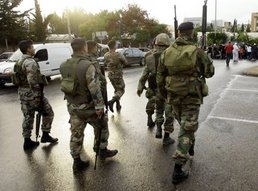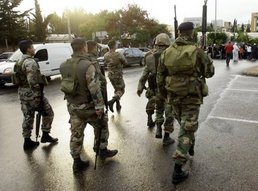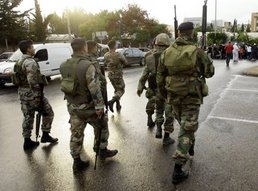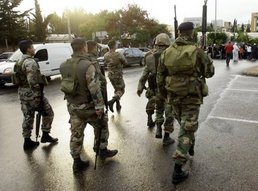 Tension and alertness dominated the atmosphere in the southern city of Sidon Friday after a series of threats by Ahmad Al-Assir and some armed movements that he had made around Abra, eastern Sidon, along with his militants.

Assir had announced a couple of days ago that he and his supporters will be heading after Friday prayers to apartments owned by Hezbollah in Abra, as rumors also said he intended to hold protests in provocative spots there.

Strict security measures were made around the city Friday after the sub-Security Council held a meeting stating that armed appearances in Sidon will not be tolerated.

The meeting, at the Serail in Sidon was attended by the Governor of South Lebanon Nicolas Abu Daher and security officials, who discussed the security measures to be taken by the Lebanese Army to maintain security and stability, the Lebanese National News Agency stated.

Commando units reportedly deployed in Abra after the army boosted its presence there and conducted checkpoints around the area where Assir was performing prayers.

However, Assir's protest Friday afternoon failed to achieve any of its inciting goals and was confined to the surrounding of Bilal Bin Rabah mosque, where Assir leads in prayers.

From here, Assir called for another protest in the field of the mosque on Saturday 4:00 pm (Lebanon timing).

On another hand, Al-Manar correspondent in Sidon said "it was noticeable that Assir this time was in the back of the march unlike his previous movements, where he always took the lead.

Our correspondent further pointed out that the Lebanese army had searched everyone who came out from the mosque, after it prevented journalists from entering the region.