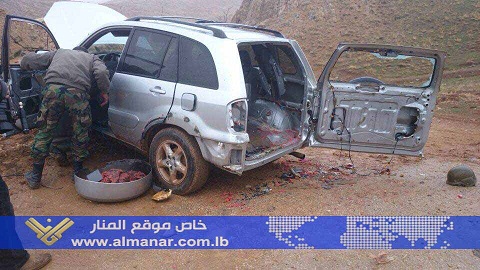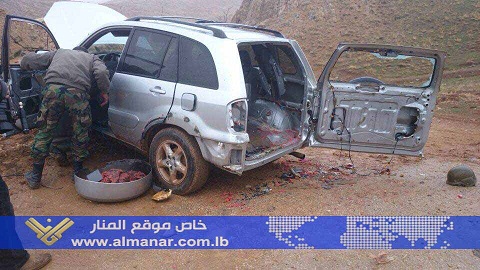 The Lebanese army defused on Sunday an explosive-laden car in the Bekaa town on Ham near the border with Syria.explosive-laden car in Ham
The silver Toyota RAV4 car, which was seized after its driver managed to escape, contains a large quantity of explosives, military sources estimated that explosives weighed around 250 kg.
A number of cellular phones were confiscated in the car.
Al-Manar correspondent said that an army patrol had suspected a car while passing through a dirt road coming from the Syrian border toward the Lebanese territory.
According to the state-run National News Agency, the car entered Lebanon from Syria's province of Qalamoun that is located near the border. The NNA said that the vehicle was heading to the capital Beirut.