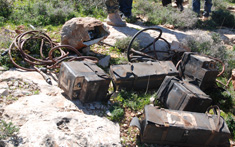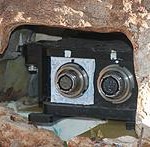 Another Israeli spy system was discovered and dismantled in Lebanon on Thursday…
According to a statement issued by the Lebanese army command, a specialized unit within the army has dismantled on Thursday, March 17, a spy and surveillance system planted by the Israeli enemy in the form of a camouflaged rock in the southern town of Shamaa near Tyre.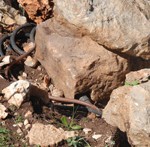 The statement said that the Intelligence Directorate within army made the discovery after being tipped off by the Resistance sources.
The discovered system consisted of a surveillance device, another for sending photographs, a remote control, a power source, and a cooling system.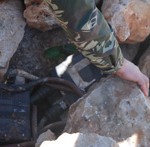 The sophisticated system covers the southern coastal region from al-Bayyada to Tyre and is activated by surveillance planes that directly take photographs from the system.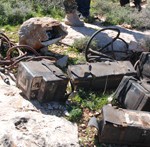 The army concluded its statement by warning citizens against tampering with any suspicious object, advising them to inform the nearest military center of any discovery.