Lebanon
Lebanese cleric warns of precarious security situation in Sidon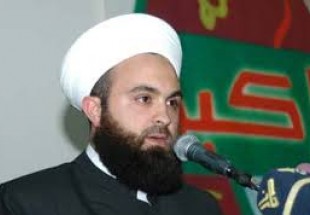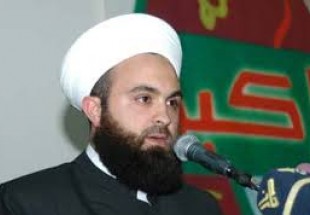 In regard to the precarious security situation in Sidon and in the Ayn al-Hilweh Palestinian refugee camp, Shaykh Suhayb Habli, a member of the Association of Muslim Scholars of Lebanon, released a statement wherein he stated that after the August 15th arrest of Ahmad al-Assir, an active Takfiri terrorist, the Takfiri movement suffered a substantial setbacks in the country but warned that authorities should be alert to the movements of Takfiri seditionists in the camp.
According to Rasa, the Lebanese Sunni scholar said that recent clashes in the camp are "suspicious" and part of a plan to create sedition to further their cause. He added that some supporters of al-Assir are trying to turn the camp into a "hotbed of terrorism" so that its inhabitants will launch attacks on the southern Lebanese city of Sidon, which is known as the "capital of the Islamic Resistance [Hezbollah]."
This week, at least two people lost their lives during renewed clashes between armed members of the Palestinian Fatah group and Jund al-Sham Takfiri militants in the largest Palestinian refugee camp in Lebanon.
He added that this scheme was planned by the infamous Takfiri cleric, who is known as the "Shaykh of Sedition."
Shaykh Habli added that the arrest of al-Assir marked the beginning of the dismantling of the Takfiri phenomenon in Lebanon. "The arrest of Ahmad al-Assir will not stop this seditious movement and its supporters, and government officials must be vigilant in regard to this issue and deal decisively with the security situation," he warned.
He added that the Takfiris aim to displace the refugees of the Ayn al-Hilweh camp, in a similar move to what Takfiri terrorists did in Damascus' Yarmouk refugee camp. Through bloodshed and killing throughout the Middle East, they seek disturb the region's peace, destroy the security situation and eliminate the right of return of the Palestinian people to their land which has been usurped by the Zionist regime.
"This is one of the objectives of the 'Arab Spring' and the alleged bloody rebellions which have only brought death and destruction," he added.