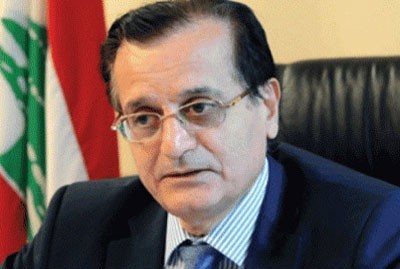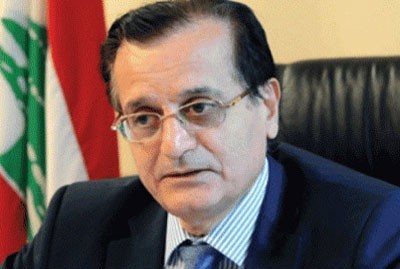 Lebanese caretaker Foreign Minister, Adnan Mansour, has warned of the trans-boundary terrorism which is devastating the region and the world at large and which is funded by foreign countries.
In an interview with al-Manar TV, Mansour stressed that the support provided to the armed terrorist groups exceeds the capability of individuals or one group; therefore, terrorism must be eradicated through dealing directly with the sources of support and forcing them to stop.
Mansour added that there is international consensus on holding the international conference on Syria "Geneva 2" set to be held on January 22nd, but until now no official invitations are sent to the countries which are going to participate in the conference.
He pointed out that the Arab League and Arab and western countries dealt with the crisis in Syria through imposing sanctions and severing ties, in addition to supporting terrorists with money and weapons and smuggling them into Syria, stressing that these countries have now reached deadlock because of their miscalculations in the region.
He reiterated Lebanon's firm stance that the solution to the crisis in Syria cannot be military; rather it is a peaceful and political solution through dialogue among all sides.
Abdul Karim: Halting exportation of Intel terrorism, stopping material and logistic support main condition for Geneva 2 success
Syria's Ambassador to Lebanon, Ali Abdul Karim Ali stressed that the success of the international conference on Syria depends on implementing the basic conditions represented through stopping the exportation of international terrorism to Syria, halting all sorts of material and logistic support and preventing the infiltration of terrorists into Syria.
In a phone call with Lebanese al-Manar TV on Thursday, Abdul Karim said that this movable terrorism crossing the Turkish, Lebanese and Jordanian borders is overtly fed and supported by Saudi Arabia.
He called for activating mutual agreements, particularly between Syria and Lebanon in service of the two brotherly countries and combating terrorist cells that threatening both of them.
Abdul Karim pointed out that the international conference on Syria, Geneva 2, is to be held as scheduled, adding that the USA and many European countries have started to sense the danger of the exacerbated terrorism in Syria, realizing that it will move later to their countries.
"These facts make the USA and many European country hasten to hold this conference for stopping the expansion of terrorism," the Ambassador clarified.
For his part, Russian Ambassador to Lebanon, Alexander Zasypkin, renewed his country's support to the convening the conference on schedule, considering that Iran's attendance of the conference fulfills the interests of all sides.