Lebanon
Lebanese Hostages in Azaz into Freedom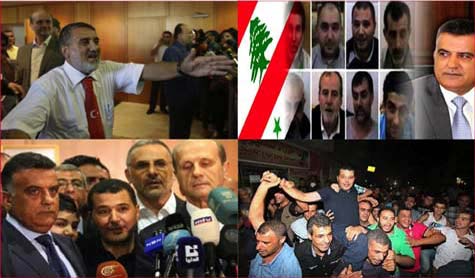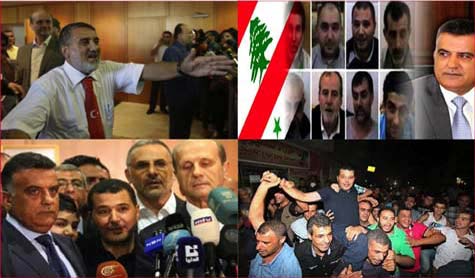 More than a year and a half of tremendous efforts, the head of the Lebanese Security General Abbas Ibrahim succeeded in culminating a happy end to the case of Lebanese abductees in Azaz.
After a long trip of negotiations between Ibrahim, Syria, Qatar, and Turkey, Ibrahim revealed Friday night that the nine Lebanese hostages in Syria were in safe hands.
Later, the Security official announced that they were freed.
For his part, caretaker Interior Minister Marwan Charbel stated: "The [Lebanese] hostages have been released and are on their way to Turkey but we will only receive them during the handover," Charbel said, referring to the kidnappers' demand for the release of Syrian prisoners.
Charbel said that Maj. Gen. Abbas Ibrahim, the head of Lebanon's General Security, would have to travel to Damascus from the Turkish capital before returning to Ankara with the Syrian detainees.
"The handover will take place in Turkey and we think it could take 24 hours," he said.
Ibrahim, tasked with following up on the case of the Lebanese hostages in Syria, has made several trips between Damascus and Ankara in recent days in order to negotiate with the mediators.
Earlier in the day, Qatar's Foreign Minister Khalid bin Mohammad al-Attiyah said that his country's mediation had resulted in the release of Lebanese hostages.
Earlier this week, President Michel Suleiman contacted Qatar's emir, asking the Qatari leader to personally intervene and help secure the release of the captives.
On May 22 of last year, 11 Lebanese were kidnapped by an armed group on their way from a pilgrimage in Iran near the Aleppo District of Azaz. Two were released in the following months.
Relatives of the hostages have repeatedly urged Qatar and Turkey to help secure the release of their loved ones, especially that Ankara and Doha are known to have influence on the Syrian opposition.
On Aug 9, in retaliation for the continued detention of the Lebanese, two Turkish Airlines pilots were snatched on Beirut's airport road while the two were headed to a hotel in the capital.
The kidnappers of pilot Murat Akpinar and his co-pilot Murat Agca demanded the release of the Lebanese pilgrims in exchange for the Turkish nationals.
In Dahiyeh [the Southern Suburbs of Beirut] the abductees' kins were jubilate at news that their relatives are to be freed.
For his part, caretaker premier Najib Mikati congratulated the freed abductees, as he hoped that they will be back home soon.