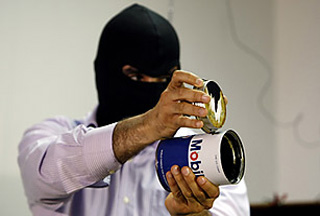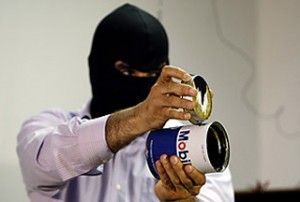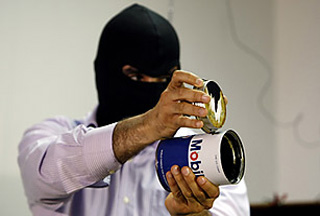 A Lebanese man arrested on suspicion of spying for Israel has confessed to involvement in the murder of a Hezbollah official.
"The man was arrested three weeks ago and has confessed to his involvement in the (2004) bombing that killed Ghaleb Awali," in Hezbollah's southern Beirut stronghold, AFP quoted a Lebanese security source as saying on Monday.
The source, who spoke on condition of anonymity, said the man was arrested three weeks ago.
Over 70 people, including policemen and security officials, have been detained since the beginning of an espionage investigation in 2009.
Last week, Lebanon's military prosecutor said that three Lebanese citizens had been charged with spying for Israel.
The judge said the suspects gave Tel Aviv information on civilian and military locations and political figures' whereabouts.