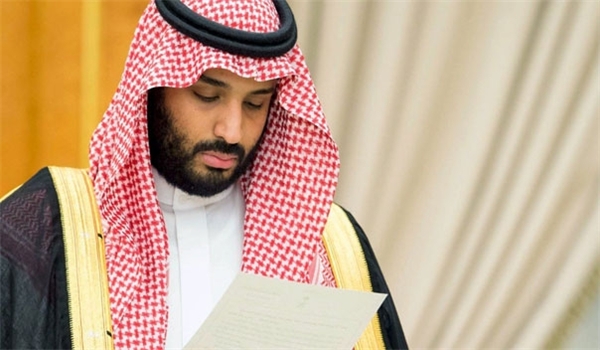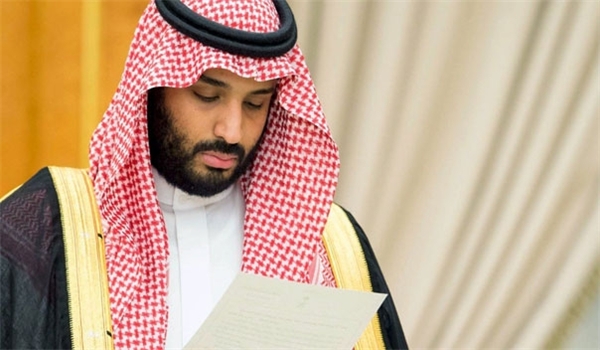 A Lebanese newspaper said it has gained access to a secret letter sent by Saudi Foreign Minister Adel al-Jubeir to Crown Prince Mohammed bin Salman which includes proposals and issues related to establishment of relations with Israel.
The Arabic-language al-Akhbar daily revealed the document for the first time on Tuesday.
The document discloses all events that have happened since US President Donald Trump's recent visit to Saudi Arabia and Washington's attempts to mediate endorsement of a peace agreement between Riyadh and Tel Aviv.
It also includes information about the Saudi and Israeli officials' visits to Tel Aviv and Riyadh.
"Saudi Arabia's closeness to Israel entails a risk for the kingdom. We will not do so unless we feel an honest American trend in opposition to Iran, which is destabilizing the region," a part of the long letter said.
In addition, the principles of the Israeli-Palestinian peace plan concocted by the Saudis were laid out. As part of the plan, the Saudi kingdom demanded military equilibrium with Israel, Israel's help in stopping Iranian overtures on the Middle East and turning Jerusalem into a city governed by international rule, according to al-Akhbar.
In relevant remarks in June, Saudi whistle-blower Mujtahid, who is believed to be a member of or have a well-connected source in the royal family, revealed that bin Salman is attempting to pave the ground for overt relations with Israel.
"In line with preparing the public opinion to establish open ties with Israel, bin Salman has launched a media and twitter campaign and gifts any twitter activist or reporter who helps him in this regard," Mujtahid wrote on his twitter page.
Also in the same month, a leading Arab daily disclosed secret meetings between bin Salman and Israeli officials in the past two years.
Al-Qods al-Arabi newspaper reported that the Israeli media have all voiced pleasure in Mohammed bin Salman's appointment as the crown prince, adding that this development has long been wished by the Israelis.
The Arab daily quoted the Israeli newspaper Yediot Aharonot as reporting that the intelligence sources have confirmed that bin Salman has held meetings with the Israeli officials under a secret name, Walad, in the past two years.
The Israeli daily didn't reveal the venues and time for the meetings, but wrote that Israel and Saudi Arabia have common foes, friends and interests.