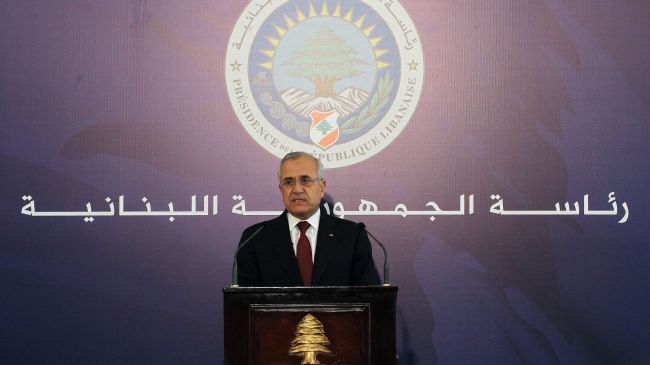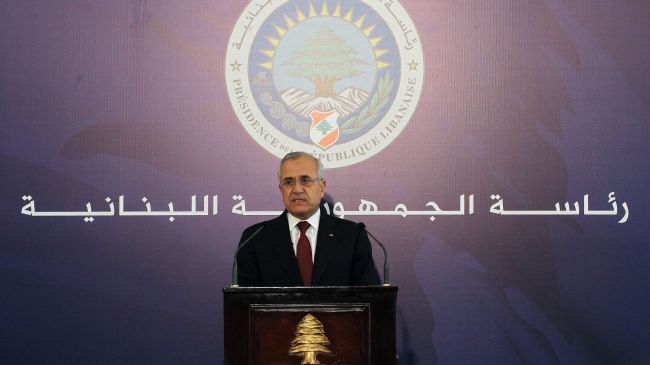 Lebanon's outgoing president has urged the country's politicians to choose his successor warning that a presidential vacuum threatens Lebanon's stability.
Michel Sleiman made the remarks on Saturday during a farewell speech to end his six-year term.
This comes as Lebanese politicians have not been able to agree on a successor to Sleiman, whose term ends Sunday.
After Sleiman's departure, the national unity government will administer the country until a new president is selected.
In Lebanon's power-sharing system, the president must be Christian, the prime minister a Sunni Muslim and the parliament speaker a Shia Muslim.
On Thursday, Lebanon's parliament once again failed to hold a session to elect a new president as several lawmakers boycotted the session.
The vote could not be held due to a lack of quorum as lawmakers from the March 8 Alliance, led by the resistance movement Hezbollah, and its allies boycotted the voting. It was the fifth attempt to select a replacement for President Michel Sleiman, whose term will end on May 25.
Any presidential candidate would have to receive the backing of two main political blocs — March 8 Alliance and the rival March 14 Alliance – to win the necessary majority from the legislature's 128 members.
Lebanon is accustomed to lurching into political crisis. The country went for months without a president before Sleiman, a former army commander, was elected in 2008.
If the parliament fails to elect a president by May 25, a power vacuum will be created in the country