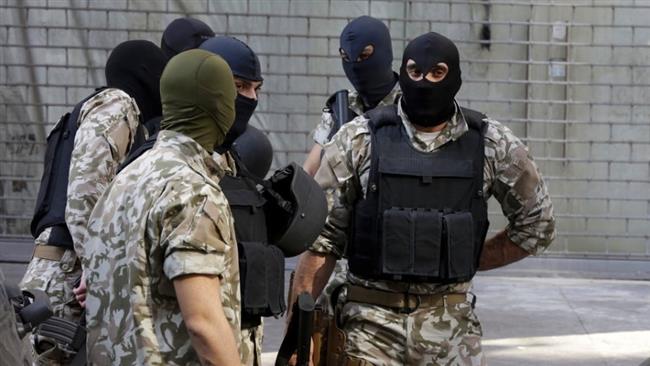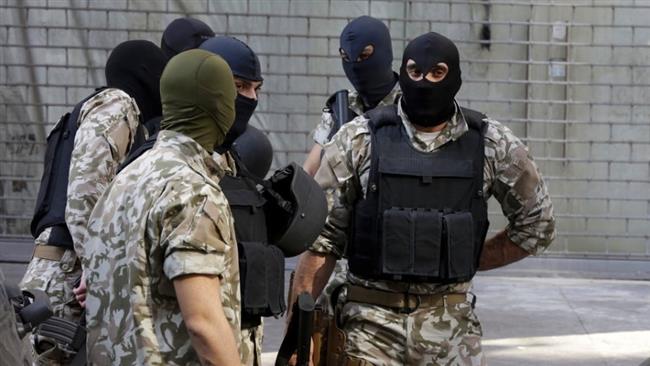 Lebanese security forces have arrested a group of people suspected of affiliation with Daesh Takfiri terrorist group in neighboring Syria, and planning to carry out a series of deadly attacks in Lebanon.
"We were able to arrest a group of Syrians, who had formed a network to conduct terror missions. They were tasked with monitoring Lebanese Army and the United Nations Interim Force in Lebanon (UNIFIL) centers in southern Lebanon in order to collect information on military personnel and equipment … and their methods of operation," Lebanon's General Security Directorate said in a statement released on Friday.
The statement added that the detainees had taken pictures of sensitive facilities, and sent them to Daesh terrorists in Syria's northern city of Raqqah as well as the eastern town of al-Bukamal on the border with Iraq.
"Their second mission was to target shops in Aramoun village of Aley district in the Mount Lebanon province, and throw ordinary people into panic. Members of the network also worked to recruit people to fight within Daesh ranks in Syria, arranged temporary marriages to the militants, and funneled money to the extremists," it pointed out.
Lebanon has often seen the infiltration of Takfiri elements from neighboring Syria into its territory, where they target the civilian population or security forces with bombings.
In August 2014, members of Jabhat Fateh al-Sham – formerly known as Nusra Front – and Daesh terrorist groups overran the town of Arsal, located 124 kilometers northeast of Beirut, killing a number of Lebanese forces. They took 30 soldiers hostage, most of whom have been released.
Since then, Hezbollah resistance fighters and Lebanese military forces have been defending Lebanon on the country's northeastern frontier against foreign-backed terrorist groups from neighboring Syria.
Hezbollah fighters have fended off several Daesh attacks inside Lebanon. They have also been providing assistance to Syrian army forces to counter the ongoing foreign-sponsored militancy.
The movement has accused Israel of supporting Takfiri terrorists operating in the Middle East.
Israel, which continues to occupy Lebanon's Shebaa Farms and Syria's Golan Heights, is widely reported to be offering medical help to Takfiri terrorists injured in Syria. In December 2015, British newspaper the Daily Mail said Israel had saved the lives of more than 2,000 Takfiri militants since 2013.