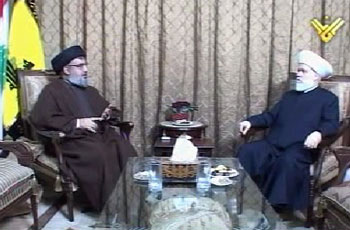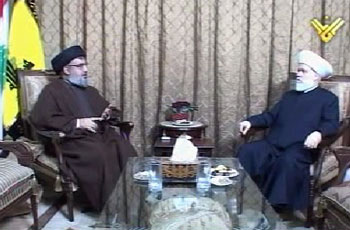 Lebanese Sunni Grand Mufti Sheikh Mohammed Kabbani met Hezbullah Secretary-General Sayyed Hassan Nasrallah on Saturday and consoled him on the demise of prominent Lebanese Alim, Allameh Sayyed Muhammad-Hussain Fadlallah.
Referring to special characteristics of Allameh Fadlallah, Kabbani said his death has been a great loss for Lebanon and the Islamic ummah.
The two prominent figures also discussed recent political developments in Lebanon and the Middle East.
They also alerted there are individuals who want to wage the seeds of discord among the Lebanese people and stressed the necessity for solidarity between the Lebanese to neutralize such plots.