Lebanon
Lebanon Army vows to pursue Iran Embassy attacks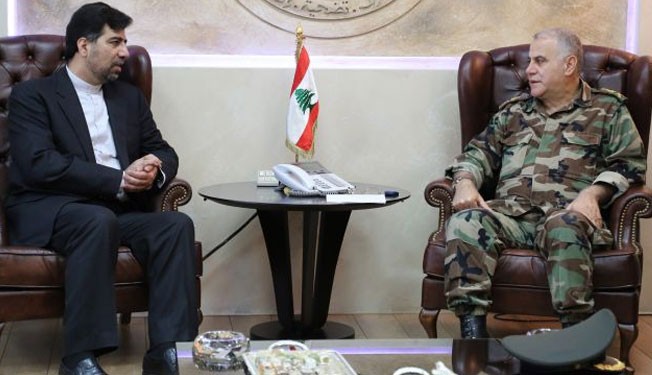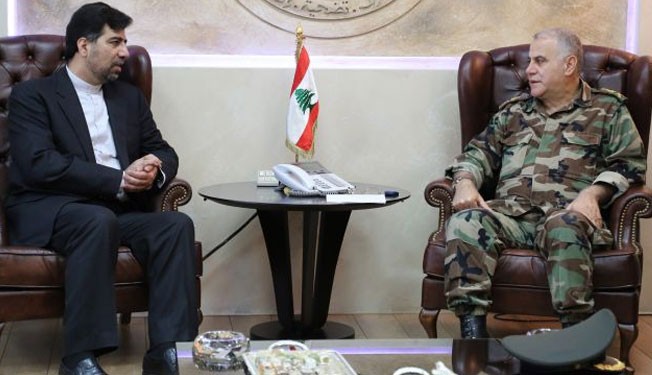 Lebanese Army Commander General Jean Kahwaji says his country will spare no effort in prosecuting those responsible for the bomb attacks outside the Iranian Embassy in Beirut last November, and bring them to justice.
In a meeting with Iran's ambassador to Beirut Ghazanfar Roknabadi on Wednesday, the commander condemned the bombings against the Iranian diplomatic mission in the Lebanese capital, and expounded on the measures already taken to identify the main culprits of the terrorist acts.
He described terrorism as a threat to the entire Middle East, stressing the need for cooperation and exchange of expertise among world countries to fight the menace.
Roknabadi, for his part, praised the Lebanese government over its efforts regarding the identification and prosecution of those behind attacks on the Iranian Embassy in Beirut.
The Iranian ambassador also termed terrorism as a dangerous issue that has its roots in the deviant ideas of those who encourage the youth to commit bomb attacks and shed the blood of innocent people through their fiery speeches.
Roknabadi further noted that Israel gets maximum benefit from acts of terror, and that terrorists are guided by the Israeli regime.
He said Takfiri and extremist ideas pose a serious threat to human societies and religious communities.
On January 1, the Lebanese government confirmed the arrest of Majed al-Majed, the Saudi leader of the al-Qaeda-linked Abdullah Azzam Brigades, who was the mastermind of the twin bombings outside Iran's Embassy in the southern neighborhood of Jinah in Beirut on November 19, 2013, which left at least 25 people dead, including six Iranian nationals, and wounded over 150 others.
The detained Saudi terrorist was pronounced dead in a Lebanese military hospital on January 4.
The Saudi national had extensive secret information as he had been active in many countries, including Saudi Arabia, Iraq, Syria, Lebanon, Afghanistan and Pakistan and had direct cooperation or contact with mid- and high-ranking al-Qaeda leaders.
Many political observers believe that Saudi Arabia murdered Majed over fears that his interrogation would shed light on the recent assassinations and terrorist attacks in the Middle East.